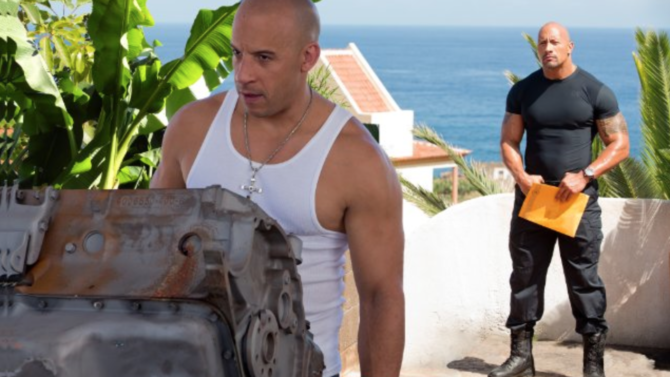 Confirmado por Universal Pictures, "Fast and Furious 7" debutará en cines una semana antes de lo que se había declarado como fecha de lanzamiento.
La séptima película de la franquicia llegará a salas de cine el 3 de abril del 2015, en vez de abril 10 como se esperaba.
De acuerdo a reportes, el estudio de producción decidió hacer este cambio para dar espacio a más screenings a nivel internacional. La película estaba supuesta a estrenarse este verano pero tras la muerte de Paul Walker (en noviembre del 2013), la producción se paralizó por un rato, causando el retraso del estreno.
VER TAMBIÉN: "Fast and Furious 7" vuelve a rodar en Abu Dhabi
Ayer Dwayne Johnson, parte del elenco de "Fast and Furious 7," se despidió del rodaje de la cinta y compartió una foto donde agradeció a todo el equipo de producción.
VER TAMBIÉN: Dwayne Johnson se despide del rojade de "Fast 7"
"Mi último día de ['Fast & Furious 7']. Realmente me conmueve el amor que el equipo me ha demostrado. Ha sido un honor el poder trabajar con este equipo trabajador y brillante," escribió "The Rock."
En la nueva película veremos regresar a los personajes de Vin Diesel y Dwayne así como también habrán nuevos integrantes tal como nuestro querido Romeo Santos quien tendrá una pequeña participación.
VER TAMBIÉN: Romeo se une a "Fast and Furious 7"