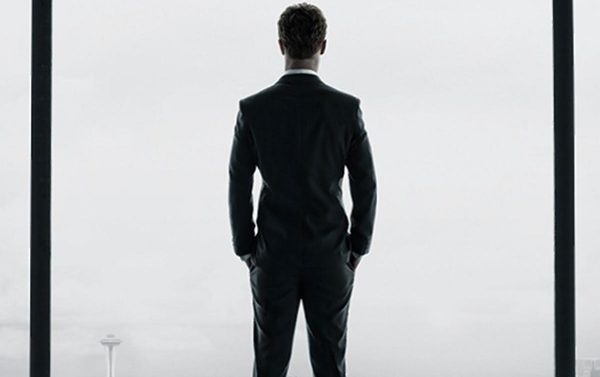 La tan esperada película "Fifty Shades of Grey" no llega a los cines hasta el próximo año pero se acaba de dar una probadita en la convención "CinemaCon."
Alexandra Cheney de Variety tuvo la suerte de estar presente en el evento y la oportunidad de ver algunas escenas de la película. Al parecer en el clip de cinco minutos (el cual todavía no se hace público en YouTube) no se ve nada de las escenas candentes de S&M entre Anastasia Steele y Christian Grey que se describen en los libros de E.L. James.
Sabiendo que eso es lo que la gente más quiere ver, Donna Langley de Universal Studios dijo que "la pregunta que siempre escucho es, 'cómo se hace la película de 'Fifty Shades'' y yo siempre respondo, 'muy cuidadosamente.'"
Hmm….esperemos que no tan cuidadosamente que pierda todo el encanto.
Aunque tal vez no veamos escenas tan fuertes como las del libro, sí se verá el infame cuarto rojo donde Grey hace sus travesuras.
Por otra parte los afortunados que vieron un pedacito de "Fifty" dijeron que la actuación de Dakota Johnson (Anastasia) y Jamie Dornan (Christian) si está buena, aunque la verdadera química entre los dos está por verse.
Variety Latino tuvo una entrevista exclusiva con Victor Rasuk quien hará el personaje de Jose Rodriguez en "Fifty Shades of Grey."
Mira lo que nos contó:
¿Qué lindo, no?
Entre otras de las películas que se vieron en CinemaCon estan "Fast and Furious 7," "Unbroken" de Angelina Jolie, y "A Million Ways to Die in the West" de Seth McFarlane.
"Fifty Shades of Grey" se estrena el Día de San Valentin del próximo año. Porque qué es más romántico que el amor entre Anastasia y Mr. Grey…