Hoy se estrena la esperada cinta de David Fincher, "Gone Girl," donde Ben Affleck interpreta a un hombre que busca desesperadamente a su desaparecida esposa, pero además de esta película, Affleck tiene muchos proyectos por delante y sin duda que el más esperado es el de Batman en la próxima película de superheroes, "Batman v Superman: Dawn of Justice."
Sin duda que Affleck a sus 42 años ha tenido una larga y exitosa carrera y acá revisaremos la evolución de este talentoso actor.
Ben Affleck nació el 15 de agosto de 1972, en Berkeley California. Luego se mudó a Boston y ahí a los 8 años conoció a su amigo, colega y socio, Matt Damon.
https://38.media.tumblr.com/df25f068a39c9a6c8c460b10cd0c8bc9/tumblr_mit54r4tIy1qci7aeo1_500.gif
Desde pequeño a Affleck le gustó la actuación, pero no fue fácil llegar a la fama. Acá vemos un comercial que realizó el actor con sólo 17 años para Burger King, ¿qué tal?
http://s3-ec.buzzfed.com/static/enhanced/webdr02/2013/7/9/14/anigif_original-grid-image-16728-1373393351-28.gif
Su primer rol protagónico en una película fue a sus 21 años en "Dazed and Confused" del director Richard Linklater… ¿Se acuerdan?
https://38.media.tumblr.com/cf4554d5ada9571a0c76ed845962f756/tumblr_ncsnhek3x71saa7ebo1_500.jpg
Pero fue gracias a las películas de Kevin Smith, que tanto Ben Affleck como Matt Damon se hicieron conocidos.
Acá lo vemos en "Dogma y "Chasing Amy".
https://38.media.tumblr.com/5b22a239ff4b12026595cb4880f64658/tumblr_ms9djzYDZx1qdhps7o1_250.gif
https://38.media.tumblr.com/6c37a882c93f18bf21d4eae5c483aab3/tumblr_n3xqvsiQjk1svomhko1_250.gif
Y con la película "Good Will Hunting" se ganó el respeto y cariño del público,  ya que en esa cinta Matt Damon y Ben Affleck ganaron un premio Oscar por Mejor Guión, mientras que el actor con que compartieron pantalla, Robin Williams, ganó un Oscar como Mejor Actor de Reparto.
https://31.media.tumblr.com/f9b5c00dc46a0da093bd96db71c74abe/tumblr_nc81hgRjEk1siulnco1_250.jpg
https://38.media.tumblr.com/264914ef306b1d75dc78984233f044ba/tumblr_ncvngynMTu1sh2519o1_250.jpg
VER TAMBIÉN Matt Damon y Ben Affleck recuerdan a Robin Williams
Y en lo que respecta a su vida amorosa, también ha tenido altos y bajos, recordemos que se comprometió con JLo y ¡hasta participó en uno de sus videos!
https://31.media.tumblr.com/c6316e70dead04b8a77d166bbe5cbd96/tumblr_mho21m65nx1r91qr1o1_500.gif
Y cómo nos vamos a olvidar de la película (si es que se puede llamar así) "Gigli" con JLo?!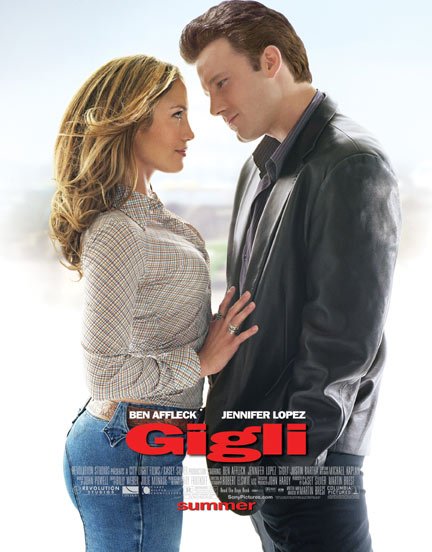 Uyy ¿también extrañará su booty como Puff Daddy, digo, Diddy?
No lo creemos, porque en 2005 se casó con la actriz Jennifer Garner ya que se conocieron en el set de "Daredevil" y juntos tienen 3 hijos y hacen una ¡muy linda familia!

https://38.media.tumblr.com/931613bbc835e37c799e692558ed05a1/tumblr_naj2xkj15B1rxalbuo3_250.gif
https://38.media.tumblr.com/15a5cfddd710395fb66215a84fc1c7a5/tumblr_mn1utap0XS1rrcahvo2_r1_250.gif
Y su carrera llegó a la cima cuando ganó su segundo Oscar por la película "Argo" en 2013.
https://33.media.tumblr.com/6620882f6d74f1e67ed7e7834b92b6a7/tumblr_mismg5TJ5I1qasthro1_r1_500.gif
https://38.media.tumblr.com/9a3db3abcfc66208adc2f8f2744d0177/tumblr_mglz7yKrbj1qzi80do2_250.gif
https://33.media.tumblr.com/c61b55660964cb165fff5de21da87bd5/tumblr_mglsrru3uN1ra2zivo3_250.gif
Pero aunque se ve serio, no todo es drama, ya que nos ha hecho reír con SNL en varias ocasiones.
https://33.media.tumblr.com/f03f2a0ae1e34f18f1a6c72b47edd34d/tumblr_mn1lc184Tl1rrcahvo1_250.gif
https://38.media.tumblr.com/5cb6e9472f9c515e0880b65f7c8ef66f/tumblr_nbw1ly2QO91tm3qfto5_250.gif
Y aunque no pueda cantar "Let it go" de Frozen…
https://33.media.tumblr.com/f153710cbecbef42fe6c7d791b3a8278/tumblr_ncsftiCHcz1qbti6eo3_r1_250.gif
https://33.media.tumblr.com/91602d9fae154373989fa088b159b654/tumblr_ncsftiCHcz1qbti6eo4_r1_250.gif
No nos importa porque se ve guapísimo como el próximo "Batman." #Batffleck
https://41.media.tumblr.com/a5d3c7b6753fc8bde57d0d0f37372b1b/tumblr_n853xaGVBd1rei3gfo1_500.jpg
Y mientras esperamos esa peli no te puedes perder "Gone Girl," en cines desde hoy viernes 3 de octubre.
https://31.media.tumblr.com/a2e6a3ed28053845d5f52cd77275a7e6/tumblr_ncuwy1Y0VR1sgnqaoo8_500.png
¿Qué te parece la evolución de este actor?