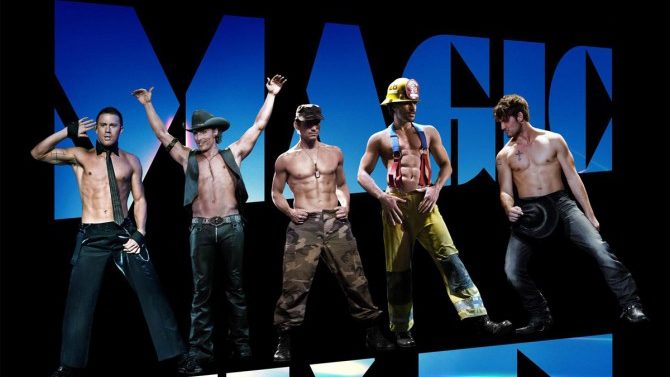 ¡Ya podemos marcar nuestros calendarios para el estreno de "Magic Mike XXL!"
El 6 de octubre Channing Tatum reveló la esperada fecha de estreno de la secuela de "Magic Mike" a través de su Instagram.
"Noticas de último minuto de 'Magic Mike XXL' – La secuela sale en cines el 1ro de julio de 2015 con nuevas caras que incluye a Elizabeth Banks, Donald Glover, Amber Heard, Andie MacDowell, Jada Pinkett-Smith y Michael Strahan. El rodaje ya empezó con Channing Tatum y el resto del elenco original," dice el anuncio.
¡Qué emoción!
Hace una semana también se anunció el trama de la película, la próxima entrega retoma la historia 3 años después cuando Mike decide dejar su vida como stripper.
Veremos a los Kings of Tampa listos para hacer un cambio de vida pero primero quieren hacer un gran espectáculo en Myrtle Beach y darles un show inolvidable a sus fans.
Desafortunadamente Matthew McConaughey no será parte de la nueva cinta debido a problemas de calendario ya que comenzará a grabar "Sea of Trees," del realizador, Gus Van Sant.
Gregory Jacobs será el nuevo director de la secuela y Steven Soderbergh, quien dirigió "Magic Mike," será el productor ejecutivo.
Entonces no se les olviden, "Magic Mike XXL" saldrá en cines el 1ro de julio de 2015.