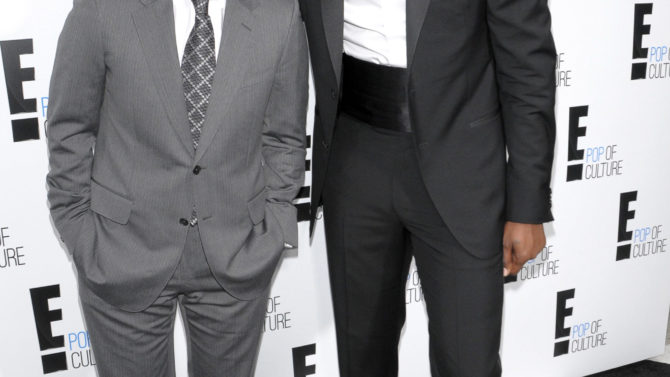 Keeping up with the Kardashians está a punto de comenzar su temporada número 12. En esta oportunidad el reality show está de vuelta con dos caras familiares que no se habían paseado recientemente por el programa de televisión, estamos hablando de Lamar Odom, actual esposo de Khloé Kardashian, y de Rob Kardashian, el único hermano varón de esta familia de socialités.
Ambos famosos forman parte del recién estrenado tráiler de esta nueva tanda de capítulos:
Al parecer esta temporada estará llena de drama, a juzgar por ciertos momentos del clip. Uno de estas situaciones sucede cuando Kourtney Kardashian le dice a Odom que las oraciones de la gente salvaron su vida. Esta conversación pasa en un vehículo, justo cuando los miembros de esta familia se dirigían al show de moda de Kanye West, el esposo de Kim Kardashian, espectáculo que se llevó a cabo en Nueva York en febrero, donde Odom hizo su primera aparición pública desde que fue encontrado inconciente en un burdel de Nevada en octubre de 2015.
A Rob se le puede ver de forma muy breve al lado de su madre, Kris Jenner, en un sofá. El prometido de Blac Chyna no había salido en el show desde hace dos años, momento en el que comenzó una batalla personal contra la depresión y el sobrepeso. "Bienvenido a casa", es la frase que su madre dice muy emocionada en el adelanto mientras lo abraza.
Otros momentos dramáticos del clip involucran a Khloé y a Kylie Jenner, quien lamenta mucho que no haya un día en el que salga a la calle y la gente no la reconozca, a lo que Khloé responde sonriendo: "Créeme, odiarías que pasara lo contrario".
La temporada número 12 de Keeping up with the Kardashians se estrena el 1 de mayo a las 9pm ET a través de E!