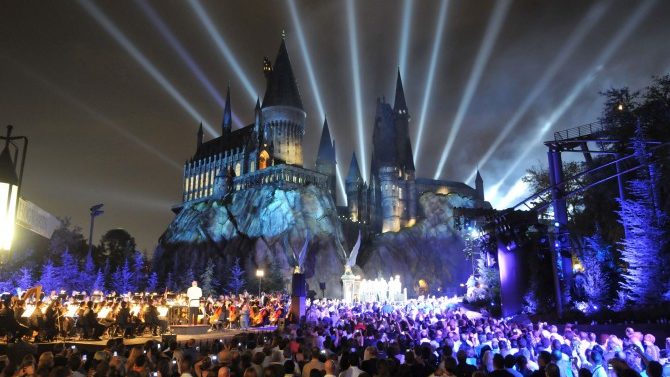 ¿Potterheads, están listos para las DOS buenas noticias del mundo de Harry Potter?
Si recuerdan hace unos meses se anunció que el libro "Fantastic Beasts and Where to Find Them" de J.K. Rowling se convertirá en una trilogía.
Ahora se ha confirmado que la primera película se estrenará el 18 de noviembre del 2016.
Aunque tendremos que esperar más de 2 años para regresar al mundo mágico, ¡estamos listos!
VER TAMBIÉN: J.K. Rowling anuncia nueva trilogía de películas, una extensión de 'Harry Potter' 
"Fantastic Beasts" nos cuenta la historia de Newt Scamander, un magizoologista fascinado con aprender sobre bestias mágicas. Aunque no es una extensión de las películas de "Harry Potter," las leyes y costumbres de la sociedad mágica serán iguales y empezará en Nueva York 70 años antes de HP.
La segunda noticia que nos hizo brincar de alegría hoy es que el trio de Harry, Hermione y Ron (Daniel Radcliffe, Emma Watson y Rupert Grint, respectivamente) se reunirán para filmar nuevas escenas para la nueva atracción "Harry Potter and the Escape From Gringotts" de Universal Studios Orlando.
El director de arte para la atracción y las películas Alan Gilmore le dijo a MTV que los tres magos grabarán nuevas escenas, nunca antes vistas, que serán parte de la atracción que los pasajeros verán mientras exploran el banco Gringotts.
VER TAMBIÉN: Detalles de la nueva trilogía de J.K. Rowling (VIDEO)
También veremos a Warwick Davis como el duende Griphook, Helena Bonham-Carter y el "He-Who-Must-Not-Be-Named," Ralph Fiennes.
La atracción tendrá el edificio completo en el exterior, un dragon, el banco con los duendes y todas las habitaciones auxiliares en la parte posterior del banco que nadie ha visto antes.
La atracción de Gringotts se abrirá al público este verano.
¡No podemos esperar!