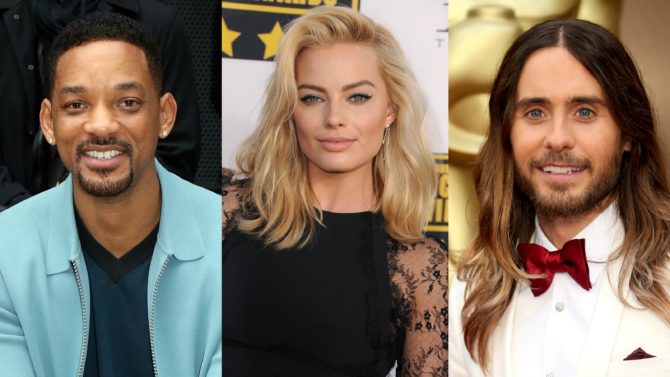 ¡Al fin se confirmó el elenco de 'Suicide Squad'!
Luego de varias semanas de rumores, ya conocemos los actores que participarán en la nueva película de los cómics DC.
Tal como se había rumoreado el ganador del Oscar, Jared Leto será el encargado de interpretar al Joker, mientras que Will Smith será Deadshot.
Por otra parte la actriz de "The Wolf of Wall Street", Margot Robbie será Harley Quinn y también participará la modelo Cara Delevingne como Enchantress.
Tom Hardy que antes había interpretado a Bane en "Batman", ahora llega como Rick Flagg y otro guapo, Jai Courtney, será Boomerang.
Esta historia se centra en los villanos del universo DC quienes tienen una oportunidad de redimirse a través de difíciles tareas impuestas por el Gobierno.
La cinta será realizada por David Ayer quien ha dirigido exitosas películas como "End of Watch" y "Fury".
La película se comenzará a grabar en Toronto en abril de 2015 y se espera que se estrene el 5 de agosto 2016.
El presidente del BM, Greg Silverman dijo en un comunicado: "Estamos ansiosos por ver este excelente conjunto, bajo la guía increíble de David Ayer, lo que dará un nuevo significado a lo que significa ser un villano y lo que significa ser un héroe."
¿Qué te parece el elenco?