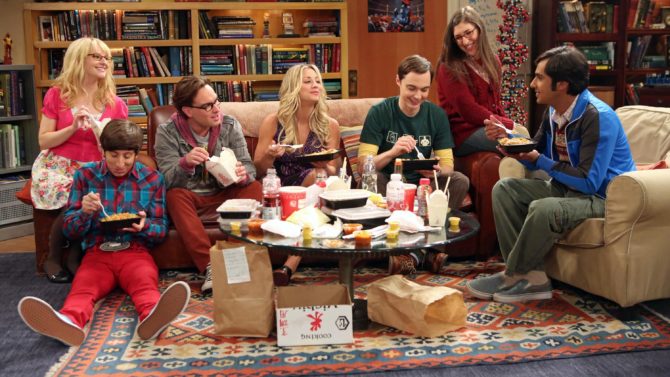 El elenco de la serie de televisión "The Big Bang Theory" está listo para celebrar el día de "Star Wars."
¿Sabías que existía tal día?
Resulta ser que el 4 de mayo es el día oficial para celebrar la franquicia de "Star Wars," que se celebra con la frase "may the force be with you" y que suena super parecida a "may the fourth be with you."
Este año la compañía de producción Lucasfilm se unió con el programa de CBS para recrear Dagobah, el lugar donde Yoda vivió en exilio rodeado de pantanos y bosques.
VER TAMBIÉN: 'Star Wars: Episode VII' – rodaje empieza en Marruecos en mayo
Y por lo visto fue toda una producción. Según reportes, Lucafilm aportó diversos objetos decorativos, entre ellos unas espadas láser. El programa de CBS consultó con los expertos de LucasFilm y los toques finales fueron incluso supervisados en San Francisco en la oficinas de la compañia de Star Wars.
Bob Newhart, quien interpreta al profesor de ciencias llamado Proton, hará una aparición especial. Según Yahoo, Newhart representará un personaje de la mitología de "Star Wars."
"Estamos entusiasmados con todo lo que vamos hacer," le dijo Steve Marlo, el productor de "The Big Bang Theory" a Yahoo. "[Lucasfilm] nos van a ayudar con los efectos especiales. Bob va usar una espada láser y nos enviaron una de verdad. Nos van a ayudar a hacer que todo se vea correcto. Es una unión increíble para nosotros."
El programa especial de "The Big Bang Theory" saldrá al aire el jueves 1 de mayo.
¿Cuéntanos como celebrarás el día de Star Wars?