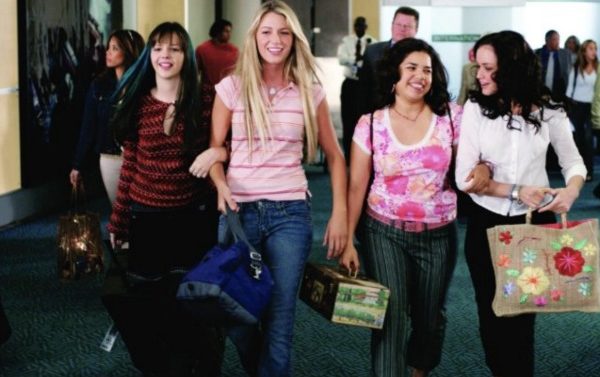 Los pantalones más famosos de Hollywood regresan a la pantalla grande.
La franquicia de "The Sisterhood of the Traveling Pants" anunció que se producirá una tercera película.
La tercera adaptación de la novela llevará el titulo del último libro publicado en 2012, "Sisterhood Everlasting."
En 2005, conocimos a cuatro amigas que a pesar de que cada una estaba pasando por etapas diferentes en la vida, quedaron conectadas gracias a un par de pantalones denim.
Alexis Bledel, America Ferrera, Amber Tamblyn y Blake Lively protagonizaron el sisterhood.
VER TAMBIEN: #SiSePuede: El elenco de "Cesar Chavez" comparte significado de frase (VIDEO)
La secuela de esta llegó en 2008 donde vimos a las amigas enfrentar decisiones difíciles en sus vidas.
En la tercera, podremos ver a las chicas 10 años después, todas ya ocupadas con sus vidas de adultas, pero las cuatro se reúnen en un viaje que les cambiará la vida.
Aunque no se ha anunciado el elenco oficial, esperemos que regresen las cuatro originales.
La directora de la primera producción, Ken Kwapis, regresará para dirigir "Sisterhood Everlasting."