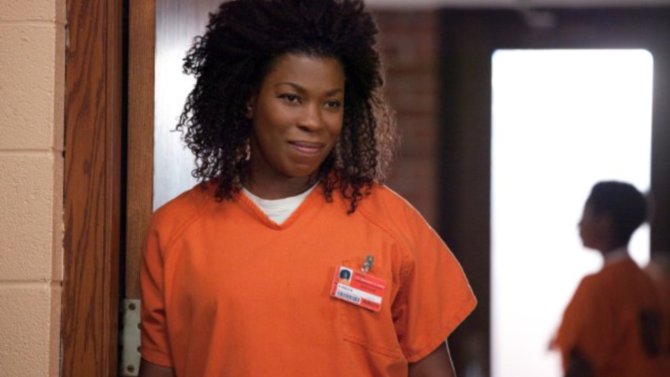 ¡Noooooo!
Se rumora que la malvada prisionera Vee (Lorraine Toussaint) podría regresar, o más bien revivir, para la tercera temporada de "Orange Is the New Black".
**Spoiler Alert
A pesar de que todos juráramos que Vee había muerto luego de haber sido impactada con una camioneta por la fugitiva Miss Rosa (Barbara Rosenblat), ¡puede ser que veamos a Vee de nuevo en el set de la serie de Netflix!
Las cámaras de TMZ captaron a Toussaint entrando al set este martes en Nueva York y ojo, no desmintió la posibilidad.
Cabe mencionar que el pasado mes de junio bromeó sobre un posible regreso de Vee en una entrevista con The Daily Beast.
"Vee está muerta? Tal vez no? O tal vez sí? Vee está muerta? Es una sobreviviente. Uno nunca sabe. Es Jenji Kohan [creador], así que nunca se sabe."
Pues como dice el dicho: "hierba mala nunca muere."
Lo cierto es que veremos nuevos rostros en esta tercera temporada ya que nos enteramos de nuevos actores que se unen a la serie como: Mary Steenburgen, Blair Brown, Mike Birbiglia y Marsha Stephanie Blake.
¿Qué te parecería el regreso de Vee a la serie?