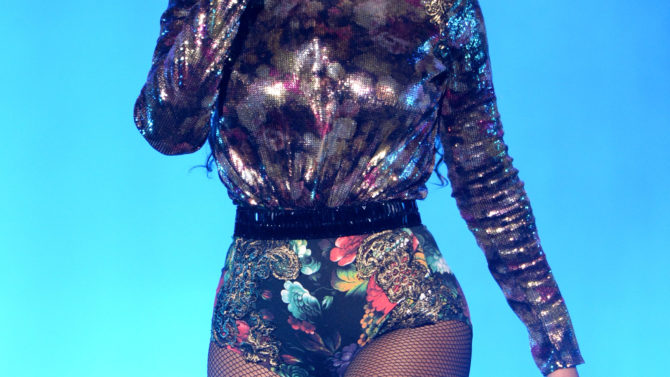 Termina la espera, hoy se dieron a conocer los nominados a los 2014 MTV Video Music Awards y la cantante con más nominaciones es nada más y nada menos que Beyoncé.
No se esperaba menos ya que Queen B ha tenido un excelente año…
VER TAMBIÉN: Beyoncé es la celebridad más poderosa del mundo
Beyoncé cuenta con 8 nominaciones en total, el dueto con su esposo Jay-Z, "Drunk In Love", fue nominado entre varias categorías – una de ellas es Video of the Year.
"Drunk In Love" estará compitiendo en esa categoría con el video de Pharrell "Happy", "Chandelier" de Sia, "Wrecking Ball" de Miley Cyrus y "Fancy" de Iggy Azalea.
Uy está difícil, ¡TODOS esos videos son geniales!
VER TAMBIÉN: Concierto de Beyoncé será televisado
Además sus éxitos "Partition" y "Pretty Hurts" cuentan con nominaciones.
Detrás de Bey, entran Eminem y Azalea cada uno con siete nominaciones.
La entrega de premios se llevará a cabo el 24 de agosto en el Forum de Inglewood, California.
VER TAMBIÉN: Los nominados a Premios Juventud 2014 (FOTOS)
Entre los anunciados a tener participación musicales son: Ariana Grande, Usher y 5 Seconds of Summer.
Para la lista completa de los nominados a los MTV VMA 2014, entra aquí.