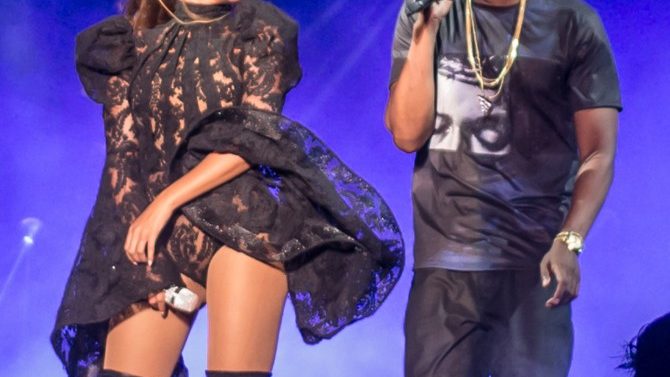 Si no van a poder asistir el concierto de Beyoncé y Jay-Z no se preocupen porque muy pronto podremos disfrutar del espectáculo en nuestros hogares.
Se anuncia que muy pronto veremos la gira "On The Run Tour: Beyoncé and Jay-Z" en un programa especial para HBO.
¡Qué emoción!
VER TAMBIÉN: Jay-Z, Beyoncé estrenan mini-película 'Run'
La "power couple" filmará sus conciertos en París el 12 y 13 de septiembre en el Stade de France y podremos verlo transmitido ese mismo mes.
La gira de Bey y Jay empezó el 26 de junio y ha sido todo un éxito. Cantando más de 40 canciones, los superestrellas le dan a fans una noche que nunca olvidaran. Hace una semana hicieron noticia con su concierto cuando compartieron intimas fotos y videos de su boda y vida nunca antes vistas.
VER TAMBIÉN: Beyoncé y Jay-Z comparten video nunca antes visto de su boda durante su gira
"On The Run Tour" es la primera gira que los enamorados hacen juntos, en giras anteriores cada uno era invitado especial y cantaban unas canciones juntos como "Crazy in Love" y "Drunk in Love."
Actualmente la reina Bey tiene su propia mini serie en HBO, "Beyoncé:X10," de 10 episodios de su gira "Mrs. Carter Show World Tour" que pueden ver antes de los nuevos episodios de "True Blood."
¡No cabe duda de que esta pareja "run the world!"
VER TAMBIÉN: Sneak-peek del concierto de Beyoncé en HBO
"On The Run Tour: Beyoncé and Jay-Z" se estrenará en septiembre.
¡No te lo pierdas!