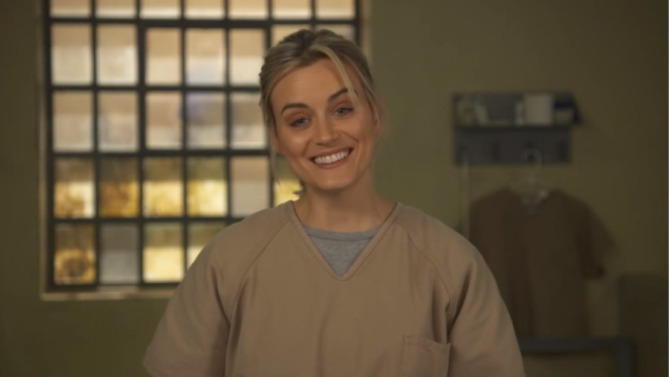 Con canciones de Navidad sonando por todas partes confesamos que hemos entrado en ambiente navideño y las prisioneras de Litchfield también están más que listas para festejar las fiestas decembrinas.
De hecho hasta hicieron una nueva versión de la canción "12 Days of Christmas".
El elenco de "Orange Is the New Black" nos quiere desear una Feliz Navidad con este remix no apto para menores …
Desde Crazy Eyes hasta Piper, las prisioneras cantan su versión de la famosa canción de Navidad:
Aunque aún no tengamos la fecha de estreno de la tercera temporada estamos súper ansiosos porque empiece y ver en qué nuevas aventuras se meten nuestras prisioneras favoritas.
Mientras tanto, ¡Litchfield les desea unas felices fiestas!