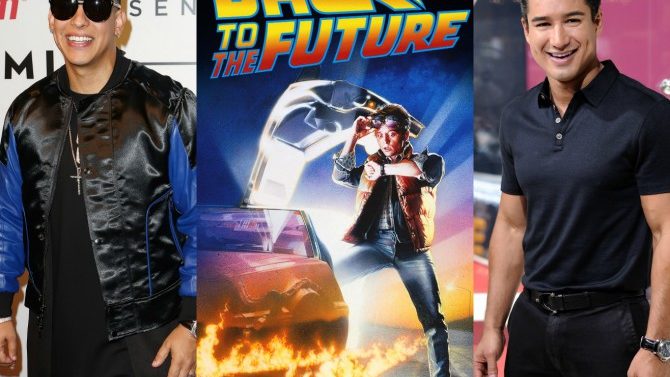 Este 21 de octubre de 2015 es un día histórico para los fanáticos de Back To The Future ya que es el día en que Marty McFly (Michael J. Fox) y Doc Brown (Christopher Lloyd) "llegaron al futuro" en la segunda parte de esta trilogía de filmes.
Fox fue uno de los primeros en compartir su alegría a traves de Twitter. El actor mostró una carta que le envió Nike y difundió un video de él junto a Lloyd en una cafetería, clip que sirve como promoción para un nuevo vehículo de Toyota:
Por si fuera poco, el actor emocionó a todos sus seguidores cuando publicó una foto con los míticos zapatos de Back to the Future II, que al parecer saldrán a la venta en la primavera de 2016:
Otros famosos también subieron fotos, videos y tuits celebrando este importante día en la cultura pop. Hasta Daddy Yankee demostró que él también puede "volar" como Marty en su patineta.
Al igual que Mario López:
Y hasta el Presidente Barack Obama se unió a la conversación con este tuit:
Acá tienes más celebridades y sus reacciones en las redes sociales.
¿y tú cómo vas a celebrar?