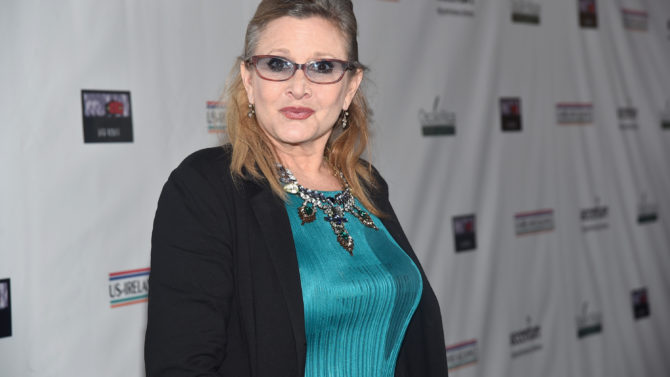 Carrie Fisher, la protagonista de Star Wars: The Force Awakens, le respondió en su cuenta de Twitter a todos aquellos que han criticado su estado físico actual: "Por favor, dejen de debatir sobre si he envejecido bien o mal, desafortunadamente daña mis sentimientos. Mi cuerpo no ha envejecido tan bien como yo", sentenció la actriz en su cuenta oficial.
La actriz de 59 años continúo diciendo: "Mi cuerpo es la bolsa de mi cerebro, me transporta al frente de las caras donde hay algo que decir o ver ", esta vez sus palabras vinieron acompañadas con una foto de su perro Gary.
La famosa princess Leia no paró acá, momentos después le hizo RT a un Tweet que dice: "Los hombres no envejecen mejor que las mujeres, solo se les permite hacerlo".
En una de las conferencias de Star Wars the Force Awakens la intérprete mencionó que tuvo que bajar más de 35 libras para la película. "No querían contratarme entera, solo buscaban tres cuartas partes de mí", explicó en ese entonces.