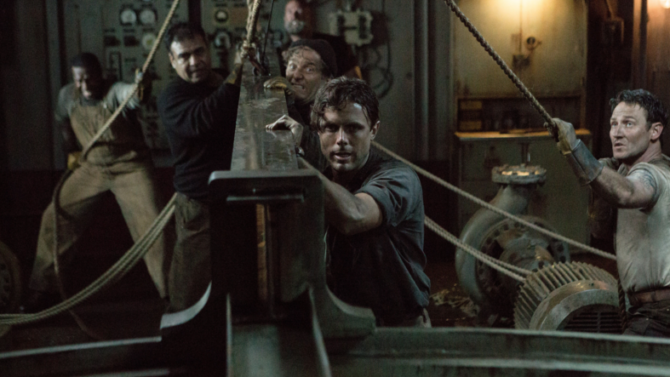 Disney estrenó un nuevo tráiler de su nueva película de acción The Finest Hours protagonizada por Casey Affleck y Chris Pine. El filme cuenta la increíble historia real de la misión de rescate más peligrosa de todo los tiempos de la Guardia Costera estadounidense
La cinta estuvo dirigida por Craig Gillespie y la historia se desenvuelve en 1952. El nuevo adelanto muestra la tormenta feroz que destruye un tanque petrolero, mejor conocido como el SS Pendleton. Aquí es cuando los miembros de la Guardia Costera de los Estados Unidos toman acción y tratan de salvar a un grupo de hombres antes de que pierdan sus vidas ante el inclemente desastre natural.

Pine encarnará al capitán Bernie Webber, uno de los rescatistas que hará hasta lo imposible por salvar a este grupo de navegantes. El elenco lo completan Ben Foster, Holliday Grainger, John Ortiz y Eric Bana. La película está basada en el libro del mismo nombre escrito por Casey Sherman y Michael J. Tougias.
The Finest Hours llegará a salas de cine el 29 de enero de 2016.