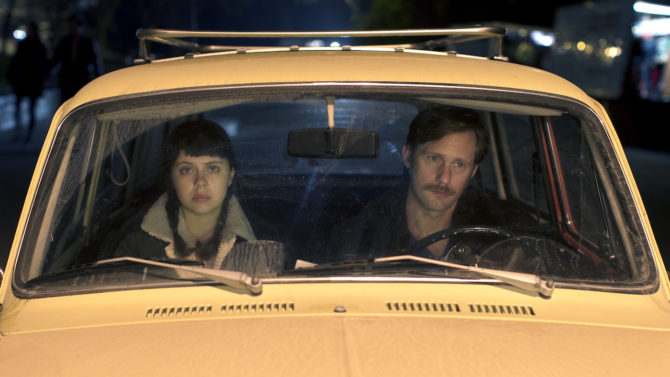 Hoy se dieron a conocer las cintas nominadas a los Gotham Awards, premios que celebran lo mejor del cine independiente de Estados Unidos.
El filme con más nominaciones este año es The Diary of a Teenage Girl, nominada a Mejor Película. Marielle Heller, directora de esta cinta, compite por Director Revelación y Mejor Guión, mientras que la protagonista del filme, Bel Powley, compite por Mejor Actriz .
El gran ganador del año pasado fue Birdman de Alejandro Gonzalez Iñarritu, cinta que se quedó con el galardón por Mejor Película y Mejor Actor por el rol de Michael Keaton.
VER TAMBIÉN 'Carol': Cate Blanchett y Rooney Mara tienen un tórrido romance en primer trailer
Carol protagonizada por Cate Blanchett y Rooney Mara compite en tres categorías, al igual que el drama periodístico, Spotlight.
Estas nominaciones son un índice de lo que podría ocurrir en los premios Óscar, pues el año pasado se repitieron varios ganadores como es el caso de Julianne Moore en Still Alice y Birdman como Mejor Película.
Otras películas que destacan como favoritas son Love & Mercy sobre la vida de Brian Wilson y Tangerine, que aborda el tema de la transexualidad.
La ceremonia de los Gotham Independent Film Awards se llevará a cabo el 30 de noviembre en el Cipriani Wall Street de Nueva York. Acá te dejamos la lista completa de nominados:
MEJOR PELÍCULA
Carol
The Diary of a Teenage Girl
Heaven Knows What
Spotlight
Tangerine
MEJOR DOCUMENTAL
Approaching the Elephant
Cartel Land
Heart of a Dog
Listen to Me Marlon
The Look of Silence
DIRECTOR REVELACIÓN Premio Bingham Ray
Desiree Akhavan por Appropriate Behavior
Jonas Carpigano por Mediterranea
Marielle Heller por The Diary of a Teenage Girl
John Magary por The Mend
Josh Mond por James White
MEJOR GUIÓN
Carol, Phyllis Nagy
The Diary of a Teenage Girl, Marielle Heller
Love & Mercy, Oren Moverman y Michael Alan Lerner
Spotlight, Tom McCarthy y Josh Singer
While We're Young, Noah Baumbach
MEJOR ACTOR
Christopher Abbott por James White
Kevin Corrigan por Results
Paul Dano por Love & Mercy
Peter Sarsgaard por Experimenter 
Michael Shannon por 99 Homes
MEJOR ACTRIZ
Cate Blanchett, Carol 
Blythe Danner, I'll See You in My Dreams
Brie Larson, Room
Bel Powley, The Diary of a Teenage Girl
Lily Tomlin, Grandma
Kristen Wiig, Welcome to Me
ACTOR REVELACIÓN
Rory Culkin, Gabriel
Arielle Holmes, Heaven Knows What 
Lola Kirke, Mistress America
Kitana Kiki Rodriguez, Tangerine
Mya Taylor, Tangerine