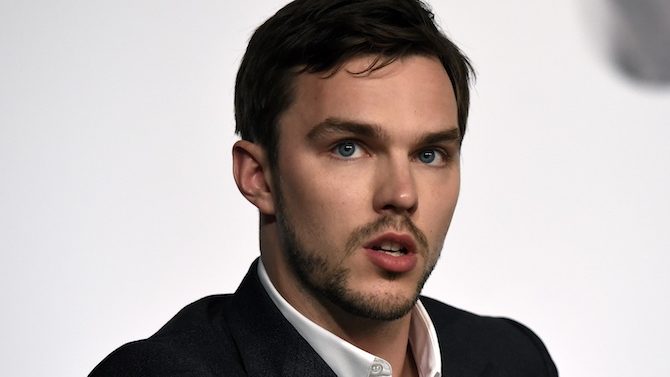 Nicholas Hoult interpretará al escritor JD Salinger en la película biográfica Rebel in the Rye. El título hace alusión a la obra más conocida del autor, The Catcher in the Rye, o en castellano, El Guardián entre el Centeno.
"El Guardián entre el Centeno es una historia sobre el arte de madurar que aún sigue vigente seis generaciones después. El mundo ha estado fascinado con JD Salinger por mucho tiempo" dijo Alex Walton sobre la compañía Bloom, empresa que se encargará de distribuir los derechos de la cinta fuera de Estados Unidos.
Danny Strong – quien escribió los últimos dos guíones de The Hunger Games– dirigirá la cinta. El argumento está basado en la biografía que publicó Kenneth Slawenski sobre el mítico literato llamada JD Salinger: a Life 
El largometraje se enfocará en explorar la mente del poeta y las circunstancias que lo llevaron a crear el clásico literario pasando por su rebeldía juvenil, sus vivencias en la segunda mundial, la decepción de haber sido rechazado para ser parte del equipo editorial de The New Yorker y el bloqueo mental que lo torturaba.
Hoult ha tenido un excelente 2015. La película Mad Max: Fury Road ha sido aclamada por la crítica y se ha convertido en todo un éxito para Warner Brothers. Su próxima cinta se titula Kill Your Friends, este proyecto se estrena en el Festival de Toronto en septiembre.
En 2016 Hoult podrá ser visto en X-Men: Apocalypse.