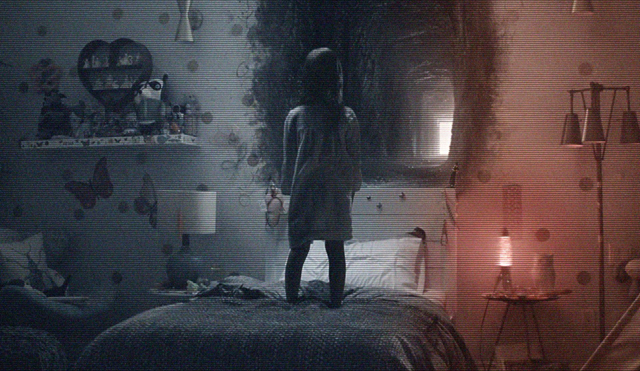 Paranormal Activity hará su debut en el mundo de la realidad virtual en 2016. El juego aún no tiene nombre oficial pero está siendo desarrollado por Bestia Media Group, quienes compraron los derechos de la terrorífica franquicia de Paramount Studios.
VER TAMBIÉN: Primeras imágenes de 'Paranormal Activity: The Ghost Dimension'
Al parecer la historia de este proyecto no estará basada en ninguna de las seis películas. La compañía tiene previsto distribuirlo en varias plataformas de realidad virtual, incluyendo el Oculus, Vive y Project Morpheus. También desarrollará una versión para consolas convencionales, y una experiencia para plataformas móviles.
VER TAMBIÉN: El primer trailer de 'Paranormal Activity: The Ghost Dimension' te dejará con los pelos de punta
La sexta y última parte de la exitosa franquicia de Paranormal Activity subtitulada The Ghost Dimension embrujará las salas de cines el 23 de octubre, justo a tiempo para celebrar Halloween. La cinta está dirigida por Gregory Plotkin y sigue a los integrantes de la familia Fleeges, quienes al mudarse a una casa descubren una cámara de video y una caja de cintas en el garaje. Cuando miran a través de una videograbadora que consiguen en una de las cajas, la familia empieza a experimentar la actividad paranormal que ocurre a su alrededor.