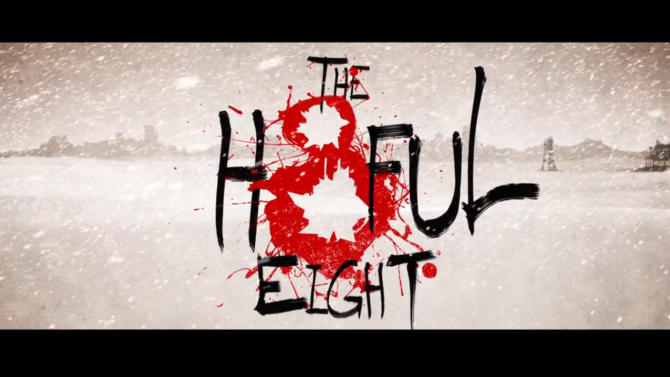 Ya tenemos la primera foto de la próxima película de Quentin Tarantino The Hateful Eight, que cuenta con un gran elenco y en este primer vistazo que dio a conocer la revista Entertainment Weekly vemos a Samuel L. Jackson, Kurt Russell y a Jennifer Jason Leigh.
Hace pocas semanas conocimos un teaser de la película que era una animación del estilo que tendrá este filme que se trata de unos cazadores de recompensas tratarán de encontrar un refugio durante un a tormenta de nieve que azota la ciudad y al mismo tiempo se verán envueltos en una historia de traición y engaños.
La película se grabó en Telluride Colorado y está ambientada en la post guerra civil en Wyoming y además de estos actores está protagonizada por Demian Bichir y Channing Tatum, Walton Goggins, Tim Roth, Michael Madsen y Bruce Dern.
En la revista Tarantino confiesa qué significa esta película para él: "Para mi es más como un western como Iceman Cometh, ese es el tipo de vibra" y también confiesa que al igual que su película Reservoir Dogs se trata de "Un montón de tipos que no pueden confiar entre ellos".
The Hateful Eight llegará a los cines a fin de año.