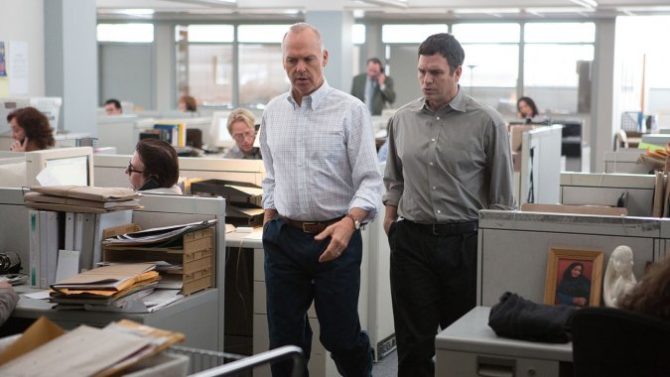 El primer trailer de Spotlight fue estrenado este 29 de julio. En este avance se puede ver a Michael Keaton encarnando al periodista Walter Robinson, editor del Boston Globe. En la película este personaje investiga varios casos de abuso de menores y su encubrimiento por un grupo de sacerdotes locales. Parte de esta historia es lo que se revela en este clip.
Rachel McAdams y Mark Ruffalo interpretan a dos reporteros que ayudan en la investigación. Como es de esperarse el equipo encuentra resistencia y tendrá que enfrentarse a varios abogados que intentarán detener esta operación a toda costa.
Jamey Sheridan y Brian d' Arcy James también forman parte del elenco de este filme dirigido por Tom McCarthy. El guión fue escrito por Josh Singer y McCarthy. Michael Azúcar y Steve Golin de Anonymous Content produjeron el proyecto junto a Nicole Rocklin y Blye Fausto.
Actualmente, Keaton se encuentra trabajando en The Founder filme que cuenta la historia de Ray Kroc, el creador de McDonald's. El director de película es John Lee Hancock quien también estuvo a cargo de The Blind Side y Saving Mr. Banks.
Spotlight se estrenará el 6 de noviembre.