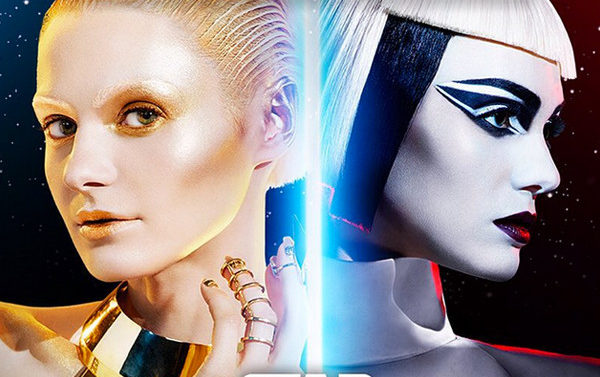 CoverGirl quiere que tengas el look de una galaxia muy muy lejana. Para ello la empresa de cosméticos lanzará una nueva colección de maquillaje inspirada en Star Wars: The Force Awakens este 4 de septiembre.
La marca reclutó a la británica Pat McGrath, considerada por la revista Vogue como una de las maquilladoras más importantes del mundo, para crear seis looks inspirados en los personajes de La Guerra de las Galaxias. Hoy fueron revelados un par de integrantes de este sexteto. Como puedes ver estos estilos están inspirados en los dorados droids como C-3PO y en los blancos stormtroopers. 
Si eres fanático de la franquicia debes tener los ojos bien abiertos pues se esperan nuevas revelaciones sobre Star Wars: The Force Awakens este 15 de agosto durante el D23, una convención anual de Disney que se llevará a cabo en Anaheim, California.
The Force Awakens está dirigida por J.J. Abrams y protagonizada por Harrison Ford, Carrie Fisher, Mark Hamill, Lupita Nyong'o, Andy Serkins, Oscar Isaac, Adam Driver, y Gwendoline Christie.
La película se estrena en cines el 18 de diciembre de 2015.