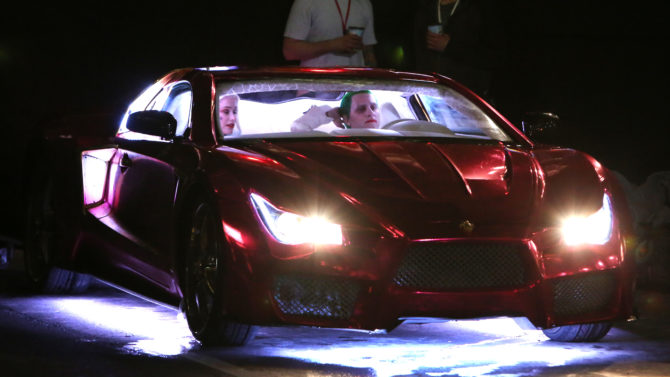 Todos estamos emocionados con Suicide Squad y gracias a un video que se filtró podemos conocer un primer adelanto.
El equipo del director David Ayer estaba filmando una escena de persecución en Toronto, lugar donde se está rodando la película y varias personas alcanzaron a grabar con sus celulares una escena donde se vio al personaje de Jared Leto, The Joker, en un auto deportivo y siendo perseguido por un Batimóvil… eso sí, nadie pudo ver a Batman (Ben Affleck).
También los fans pudieron ver a otro personaje de esta historia porque también notaron que Harley Quinn, papel que interpreta Margot Robbie estaba en el asiento de pasajeros del auto de The Joker, un envidiable Lamborghini rojo.
Acá podemos ver algunos de los videos:
¿Qué les parece el Batimóvil?
Suicide Squad llegará a los cines el 5 de agosto de 2016 y Batman v Superman: Dawn of Justice  el 25 de marzo del mismo año.