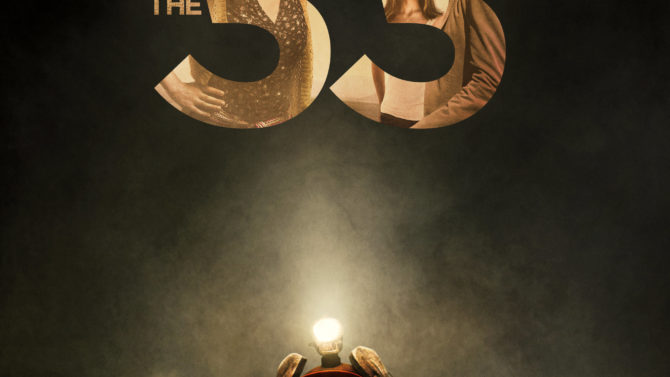 Warner Bros. Pictures y Alcon Entertainment compartieron un nuevo cartel de The 33, cinta basada en los mineros chilenos que quedaron atrapados bajo tierra tras el colapso de una excavación en agosto de 2010. En el cartel vemos a Antonio Banderas en el centro de la acción, quien le da vida al personaje de Mario Sepúlveda, con cara de preocupación.
La película fue rodada en yacimientos reales en los alrededores de Colombia y Chile. El proyecto está basado en algunas de las historias detrás del incidente original y también cuenta con la participación de varios reporteros de noticias que cubrieron el lamentable suceso cuando estaba en boca de todos. El popular Don Francisco de Univision es uno de ellos.

The 33 fue dirigida por Patricia Riggen. La música del filme fue compuesta por el fallecido James Horner. El elenco lo completan Kate Del Castillo -como la esposa del personaje de Banderas-,  Rodrigo Santoro, Adriana Barraza, Lou Diamond Phillips, Juliette Binoche, James Brolin, Tenoch Huerta y Cote de Pablo.
The 33 se estrena en cines el 13 de noviembre.