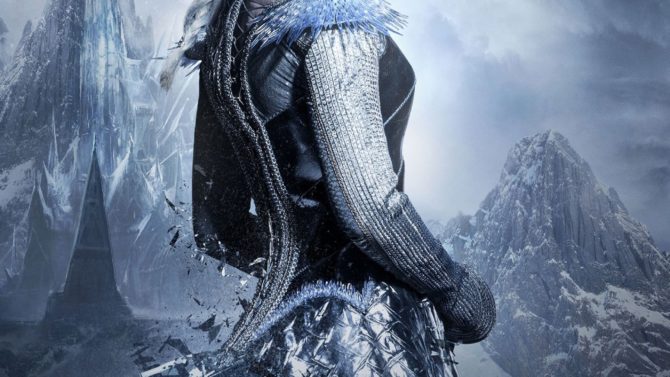 Universal Pictures reveló cuatro nuevos pósters de la película The Huntsman: Winter's War este lunes 16 de noviembre en los que aparecen los personajes de Chris Hemsworth como The Huntsman, Emily Blunt, quien encarnará a The Ice Queen, Charlize Theron, que regresa en esta secuela como The Evil Queen, y Jessica Chastain, actriz que le dará vida nuevamente a The Warrior.
The Huntsman: Winter's War es el spinoff de Snow White and The Huntsman (2012) protagonizada por Kristen Stewart y Hemsworth. Esta nueva entrega está dirigida por Cedric Nicolas-Troyan.
De acuerdo a información recogida por Entertainment Weekly, Blunt será la hermana malvada de The Evil Queen. The Ice Queen saldrá de un palacio de hielo, sitio que sirve como su escondite, con la misión de separar a The Huntsman y a The Warrior pues ambos personajes se han enamorado y esta relación va en contra de las órdenes de estas malvadas reinas.
Theron compartió su póster anunciando que el primer tráiler de The Huntsman: Winter's War se estrenará este miércoles 18 de noviembre. La cinta llega a cines el 22 de abril de 2016.