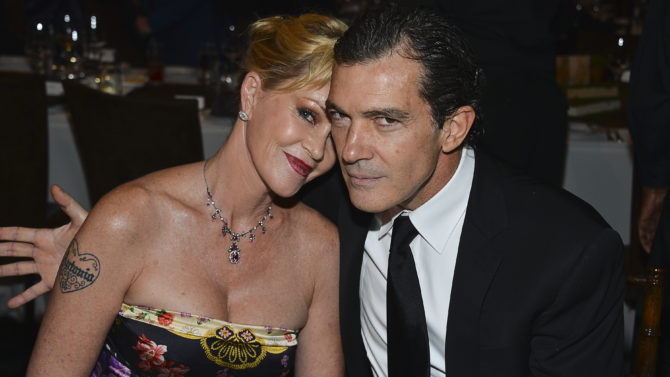 Antonio Banderas y Melanie Griffith están oficialmente divorciados. De acuerdo a documentos legales obtenidos por TMZ, un juez finalizó el divorcio de esta expareja de Hollywood el viernes 4 de diciembre.
De acuerdo al informe, el actor se quedará con las ganancias que hizo con sus primeras películas como Desperado y The Mask Of Zorro, sin embargo, tendrá que darle a Griffith la mitad de que lo ganó en sus últimas aventuras fílmicas, como es el caso de Shrek 2 y Machete Kills. El actor español también tendrá que pagarle a la actriz 65 mil dólares mensuales de manutención. Griffith se quedará con la residencia que ambos poseían en Aspen y dividirán el dinero que ganaron luego de la venta de su mansión ubicada en Los Ángeles, California.
Después de estar casados por 18 años, la pareja anunció su separación en junio de 2014. Griffith y Banderas tienen una hija juntos, Stella de 18 primaveras, quien logró reunir a sus padres en junio durante su graduación del colegio.
Meses después de anunciar su separación legal, el actor rompió su silencio sobre esta decisión: "A Melanie le tengo gran admiración como actriz y es una persona a la que he querido, a la que quiero, y a la que querré siempre", sentenció.
Recientemente el intérprete español habló con nosotros sobre su nueva película The 33, basada en los 33 mineros que quedaron atrapados por 69 días en una mina en Chile en 2010.
Acá tienes la entrevista: