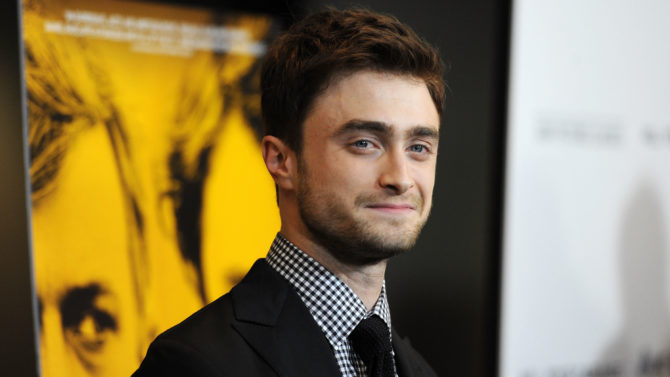 Daniel Radcliffe, mejor conocido por su papel protagónico en la franquicia de Harry Potter, confiesa estar celoso del traje de vestuario de Eddie Redmayne en la nueva cinta Fantastic Beasts and Where to Find Them.
"Al c*rajo Eddie, en tu brillante traje", bromeó Radcliffe en una entrevista con la revista NME. "A mí solo me dieron un par de jeans y un suéter por 10 años y tú ya tienes un gran abrigo", agregó.
Escrita por J.K. Rowling, Fantastic Beasts and Where to Find Them llegará a cines en 2016. La película será parte del mismo mundo mágico de las películas de Harry Potter, pero ahora en Nueva York en lugar del Reino Unido, y situada 70 años antes de la historia del famoso mago.
En una entrevista con E! News, Radcliffe dijo estar emocionado por la nueva película. "Casi me caigo de mi asiento", sentenció Radcliffe. "Sí, estoy muy emocionado pero también me han preguntado mucho sobre este proyecto y desafortunadamente no tengo nada de información", agregó el famoso.
El actor también compartió un consejo para Redmayne. "Sólo que lo disfrute. No creo que hay mucha presión especialmente porque no existe material original que cuente la historia. ¿Sabes? El libro Fantastic Beasts es súper genial pero sólo es un diccionario de criaturas. Espero que lo disfrute y que no se sienta muy presionado".
Radcliffe se encuentra trabajando en Imperium, un drama en el que interpreta a un agente secreto del FBI que trata de infiltrarse en un grupo de neo-nazis. Anteriormente, trabajó junto a James McAvoy en la cinta Victor Frankenstein.