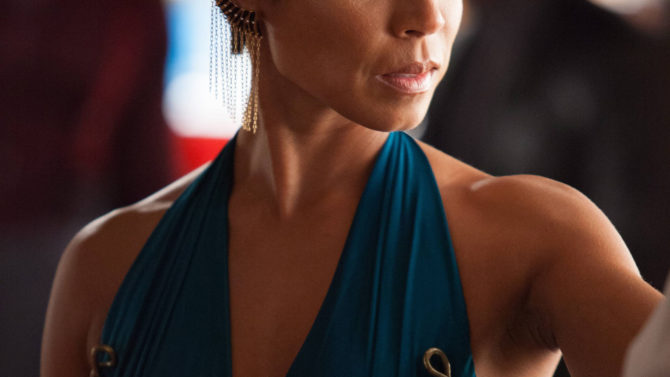 Malas noticias para los fans de "Gotham" porque Jada Pinkett Smith quien hace el papel de  Fish Mooney, ya no estará en la serie.
En el programa "Live With Kelly and Michael" la esposa de Will Smith dijo sobre su regreso a la segunda temporada de la serie: "No lo creo, yo firmé por un año y el año se ha terminado", dijo la actriz en el show.
Pero no se depriman por ella, porque la actriz dijo que tenía varios proyectos por venir y que está súper feliz. "Pero hay algunas grandes cosas que vienen a continuación en 'Gotham', créanme. Hay un montón de cosas buenas que vienen".
La serie de Fox se estrenó en septiembre de 2014, su primera temporada termina el 13 de mayo y ya está confirmada una segunda entrega para mediados de este año.
Así que si te gusta este personaje de la serie que cuenta los comienzos del comisario Gordon, prepárate para decirle adiós.