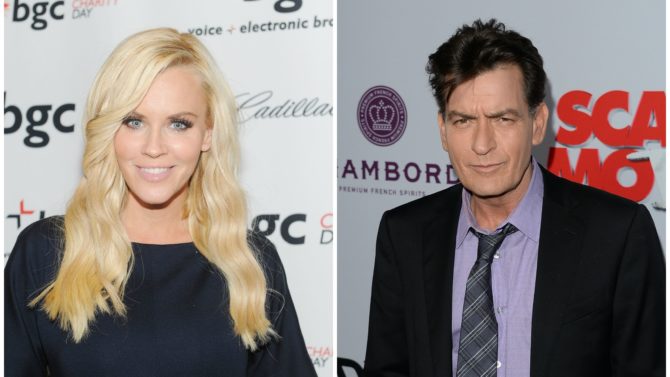 Jenny McCarthy está molesta con Charlie Sheen por no haberle confesado que era VIH positivo. La actriz encarnó a la novia del personaje del actor en Two and a Half Men y declaró en la emisora de radio Sirius XM que no le pareció justo que el intérprete guardara este secreto por tanto tiempo.
"Antes de hacer un trabajo tenemos que firmar un papel que te pregunta, ¿Tienes herpes?", explicó la presentadora. (…) "Si tenemos que decir que tenemos herpes, ¿cómo no vas a decir que tienes VIH?".
"Obviamente no es que se te pueda pegar dando un beso, pero igual es una cosa muy importante", continuó diciendo la artista, "Le tengo simpatía porque ya sabes, está enfermo y es terrible, pero él ahora tiene una obligación muy grande de hablar con muchas personas en esta vida", sentenció la ex conejita Playboy.
Luego que estas palabras le dieran la vuelta al mundo, el manager de Sheen le contestó a McCarthy y explicó que en el período que el actor actúo con ella no estaba contagiado. Jenny solo estuvo en 8 episodios entre 2010 y 2011. "Charlie se infectó mucho tiempo después de dejar Two and a Half Men y mucho después de trabajar con Jenny", explicó.
Acá puedes escuchar las palabras de la actriz.