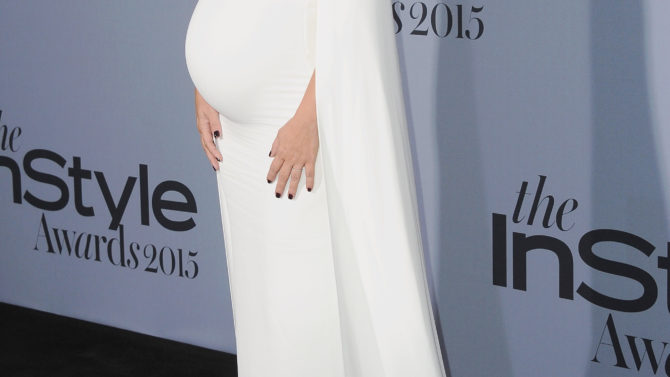 El bebé de Kim Kardashian está en la posición correcta para nacer luego que la socialité se sometiera a un doloroso y peligroso proceso médico, así lo revelo la esposa de Kanye West en una entrada publicada en su blog personal. La protagonista de Keeping Up with the Kardashians cuenta en la página web que ingresó al hospital este fin de semana para someterse a un procedimiento en el que los doctores acomodaron la posición de su hijo dentro de su vientre.
Antes de esta intervención la cabeza del bebé de la artista estaba en la parte de arriba de su estómago y no al revés como sucede normalmente.
El proceso fue hecho por tres doctores y Kim confiesa que fue incluso más doloroso que dar a luz: "Dolió muchísimo, ¡pero funcionó!". A pesar de estar en buenas manos, Kardashian también se expuso a que se le rompiera la fuente al someterse a esta práctica clínica. Por fortuna todo salió a la perfección.
Por si fuera poco, Kardashian ahora está enferma de gripe y debido a ello descansará lo más que pueda. Mientras tanto su hija North West queda bajo el cuidado de su tía Kourtney Kardashian: "A ella le encanta quedarse a dormir con sus primos y necesito estos días para mejorarme. No he dormida nada y necesito descansar", añadió.