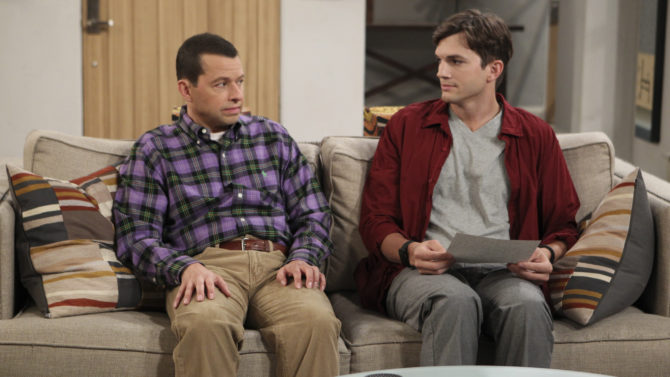 Tras doce años, varias carcajadas, invitados de lujo y más de alguna polémica, termina "Two and a Half Men."
El show tendrá su último episodio el jueves 19 de febrero y para conmemorar esta especial ocasión, Ashton Kutcher quiso referirse a su compañero, Jon Cryer a través de Twitter.
"Un brindis a mi talentoso colega. Gracias por hacerme superar las expectativas que tenía por este trabajo", dijo el actor.
En Facebook también Kutcher reconoció el trabajo y compañerismo del actor que hace el papel de Alan Harper en el show.
Ashton Kutcher llegó al show luego de la polémica salida de Charlie Sheen en 2011 por los problemas con el productor del show, Chuck Lorre. El enamorado de Mila Kunis, alcanzó a estar 4 temporadas en el programa, pero para muchos no pudo suplir la ausencia de Sheen.
Otra polémica que marcó el programa fue salida de Angus T. Jones, el actor decidió alejarse del show debido a los conflictos que tenía con su religión y el algún momento dijo que se sentía como un "hipócrita" estando en el programa.
Pero a pesar de todos los problemas, la serie marcó a toda una generación que disfrutó las aventuras de esta particular familia. Además muchos famosos participaron del show, entre algunos de los más memorables podemos recordar a Miley Cyrus, Jason Alexander, Emilio Estevez, Megan Fox, Enrique Iglesias, Mila Kunis, Sean Penn y muchos más.
¿Cuál fue tu momento favorito de esta serie?
No te pierdas el último capítulo de "Two and a Half Men" el 19 de febrero por CBS.