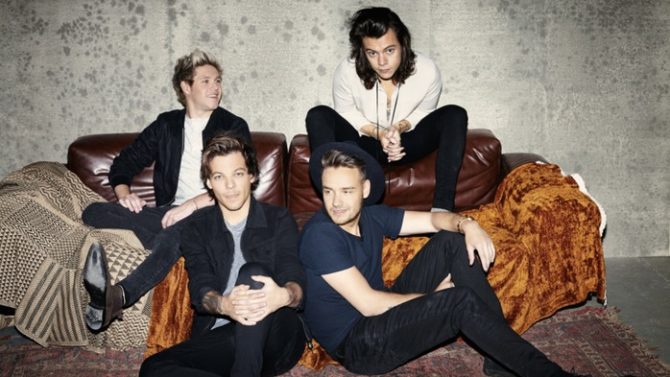 One Direction no para de lanzar nuevas canciones en víspera del lanzamiento oficial de su nuevo álbum. La popular banda británica reveló hoy un nuevo tema titulado "What A Feeling", que también formará parte de su esperado disco Made In The A.M.
Esta canción es bastante diferente a las anteriores, ya que el sencillo tiene una sonido más melancólico que logra mezclarse a un ritmo más tranquilo. "What A Feeling" habla de la dualidad entre el amor y el desamor, y según Louis Tomlinson este sencillo está entre los temas favoritos de los integrantes de la famosa banda. Así lo explicó el cantante a través de la cuenta oficial de Twitter del grupo:
El disco Made In The A.M. saldrá a la venta el viernes 13 de noviembre y para celebrarlo la agrupación también compartió esta semana los temas "End of the Day" y "Love You Goodbye". Los fans ya pueden pre-ordenar el álbum a través de iTunes y, al hacerlo, recibirán de regalo las siete canciones que la banda ya ha lanzado, incluyendo "Drag Me Down" y "Perfect".
"Qué emoción estar aquí junto a ti, ahora te tengo en mis brazos", se escucha en el coro de esta nueva canción que puedes escuchar haciendo clic aquí: