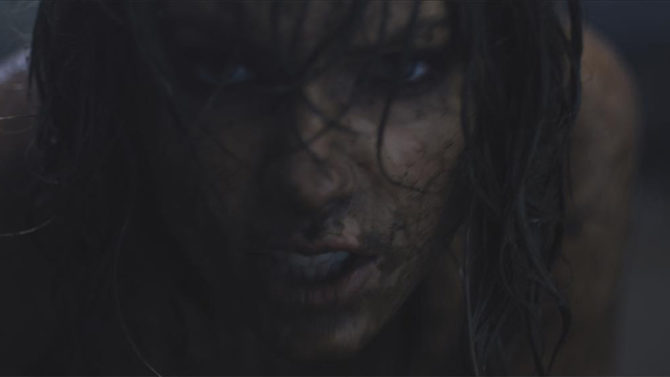 A tan sólo horas de estrenar su nuevo video musical titulado "Out of the Woods", Taylor Swift emocionó a sus fanáticos al compartir el primer vistazo a esta esperada producción audiovisual. La intérprete compartió una fotografía en las redes sociales, junto a un mensaje que leía: "¿Ya salimos del bosque?".
El nuevo videoclip de la cantante de 26 años hará su gran debut durante el evento Dick Clark's New Year's Rockin' Eve With Ryan Seacrest este 31 de diciembre a través de la cadena ABC. ¿Existirá una mejor manera de iniciar el Año Nuevo? Imposible.
"Out of the Woods" se convierte en el sexto sencillo de su exitoso álbum 1989, que incluye otros populares temas como "Bad Blood", "Style", "Blank Space", "Shake It Off " y "Wildest Dreams". Todas estas canciones han gozado de videos musicales espectaculares y de seguro esta nueva producción no será la excepción.
Hace solo unas semanas, Swift concluyó su gira mundial 1989 World Tour en Australia. Durante sus presentaciones alrededor del mundo, la cantante contó con invitados de lujo en el escenario como Justin Timberlake, Mick Jagger, Selena Gómez, Idina Menzel, entre otros muchos más.
Recuerda que el video de "Out of the Woods" se estrena hoy 31 de diciembre durante la programación de Dick Clark's New Year's Rockin' Eve With Ryan Seacrest en ABC. Este evento comienza a las 8p.m. ET.