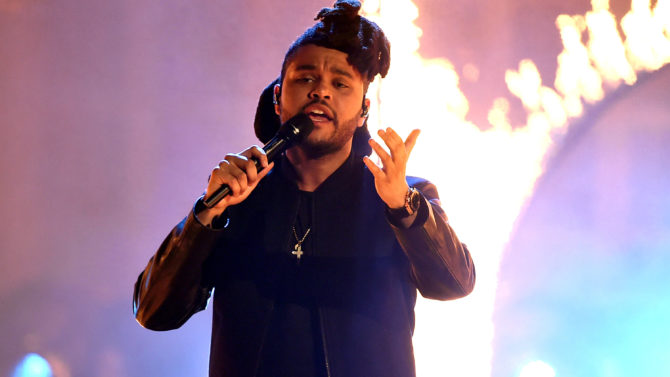 The Weeknd ha sido presentado con una demanda por plagio. La acción jurídica, la cual cita infracción de derechos de autor, está relacionada con la canción "The Hills", tema que se desprende del nuevo álbum del artista titulado Beauty Behind the Madness.
Cutting Edge Music Limited alega que el músico Abel Tesfaye y sus productores tomaron de manera ilegal partes de la banda sonora de la película The Machine (2013), que al parecer fueron usados en el famoso tema.
VER TAMBIÉN The Weeknd lanza 'In the Night', su nuevo video con Bella Hadid
La demanda se centra en un mensaje directo enviado a través de Twitter a Tom Raybould, quien musicalizó  The Machine. En el mensaje, Emmanuel "Million Dollar Mano" Nickerson, productor del popular tema "The Hills" le escribe: "Usé tu música y puede ser que aparezca en el próximo álbum de The Weeknd. ¡Soy un enorme fan de lo que hiciste en la película The Machine!".
VER TAMBIÉN Estos son 10 de los cantantes más famosos que han sido acusados de plagio
El mensaje fue presuntamente enviado el 9 de marzo de este año. "The Hills" se estrenó el 27 de mayo.
Los demandantes citan daños y una orden restrictiva. Tesfaye, Nickerson, el productor Carlo "Illangelo" Montagnese, el coescritor Ahmad Balshe, Universal Music Group, y Republic Records son mencionados en la demanda.