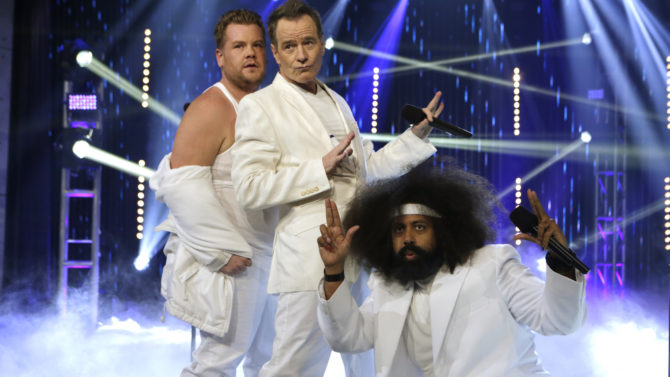 Las capacidades histriónicas de Bryan Cranston son indiscutibles. El actor se dio a conocer en la serie Malcolm In the Middle y años más tarde creó uno de los personajes más icónicos de la televisión en Breaking Bad. Ahora el protagonista de Trumbo hizo lo inimaginable: se transformó en un cantante para una boy band inventada llamada M3n Not Boys en The Late Late Show con James Corden.
"Eventualmente las boy bands se transforman en men bands", dice el animador del show antes de presentar el sketch protagonizado por Cranston y por el músico Reggie Watts, quienes interpretaron junto al mismísimo Corden el tema "I Can't Be Your Boy (Cuz I'm a Grown Man)."
"Hola chica, yo sé que has estado con chicos antes, pero ya terminaste con eso", dice el actor, "Necesitas a alguien que esté ahí para ti, que se levante por ti, alguien que no siga creyendo en emojis". Finalmente los tres cantan a coro: "No puedo ser tu chico porque soy un hombre adulto".
No te pierdas el gracioso video a continuación: