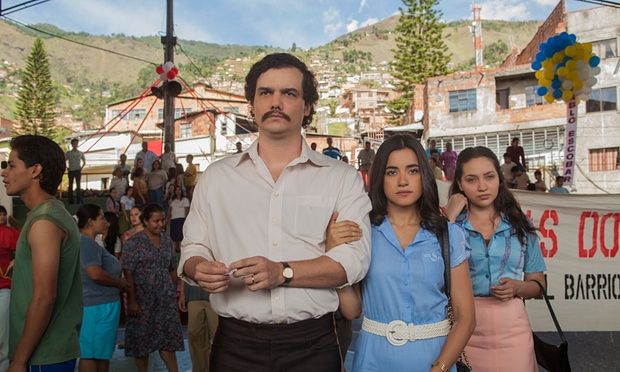 Adam Fierro, el productor ejecutivo de la segunda temporada de la exitosa serie original Narcos, ha abandonado el proyecto. Fierro reemplazó a Chris Brancato, quien a su vez se apartó de este show en abril para trabajar con ABC Studios.
Según reporta Deadline, Netflix y la compañía de producción Gaumont International Television tenían como meta realizar cambios para la segunda temporada. Fue en ese momento cuando contrataron a Fierro, mejor conocido por su trabajo en exitosas series de TV como The Shield y The Walking Dead, para que estuviera a cargo de la nueva dirección creativa de este show.

De acuerdo a Netflix, el productor completó los servicios para los que había sido contratado en su totalidad. José Padilha y Eric Newman serán ahora los productores ejecutivos y estarán a cargo de la segunda temporada de este emocionante programa.
Narcos recientemente obtuvo dos nominaciones a los Golden Globes en las categorías a la Mejor Serie Dramática y Mejor Actor (Wagner Moura).
La primera temporada de esta serie se estrenó el 28 de agosto y contó con 10 episodios. Juan Pablo Raba, Joanna Christie, Stephanie Sigman, Manolo Cardona, André Mattos, Luis Guzmán y Ana de la Reguera también formaron parte de este elenco.