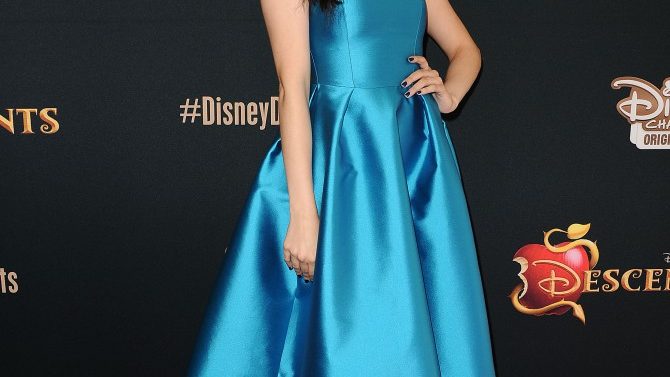 Sofia Carson coprotagoniza la nueva película titulada Descendants que se estrenará este viernes 31 de julio a través de la señal de Disney Channel. Esta cinta relata las vidas de los hijos de los villanos de Disney. Carson interpreta a Evie Grimhilde, primogénita de la madrastra de Blancanieves.
Antes de que se estrene esta gran aventura, Variety Latino te trae  las cinco cosas que debes saber de esta actriz de raíces colombianas que muy pronto conquistará Hollywood.
1. Sofia Daccarett-Char nació el 10 de abril de 1993 en Fort Lauderdale, Florida y es de ascendencia colombiana. Cambió su apellido cuando empezó su carrera como actriz. Su nombre le fue acuñado en honor a Sofia Loren.
2. Sofia también es cantante y bailarina. En 2012 firmó un contrato con la disquera BMI.
3. En 2014 hizo su debut como actriz interpretando a Chelsea en la tercera temporada del show de Disney Channel titulado Austin & Ally. Poco después obtuvo el papel de Soleil en la serie de MTV Faking It.
4. En Descendants, la colombiana también forma parte de la banda sonora de la película con el tema "Rotten to the Core".
5. Actualmente está estudiando en UCLA y próximamente la veremos coprotagonizar el nuevo largometraje de Disney Channel titulado Further Adventures in Babysitting junto a Sabrina Carpenter. El rodaje del proyecto empezó en la primavera de este año y se estrenará a principios de 2016.
No te pierdas el estreno de Descendants este viernes 31 de julio.