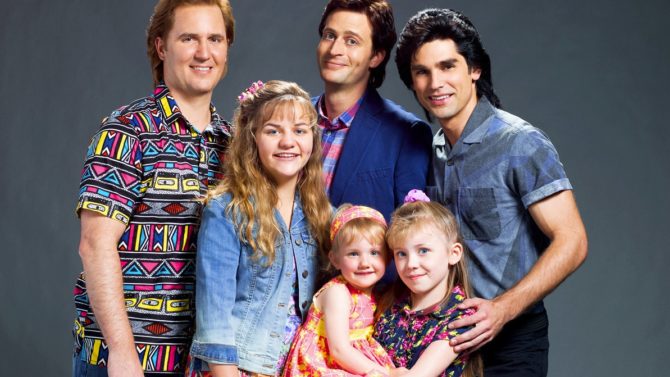 Full House ha protagonizado diversos titulares recientemente. Una de las razones de esta atención mediática se esconde detrás del estreno de la nueva cinta de Lifetime titulada The Unauthorized Full House Story y hoy fue estrenado el primer vistazo de esta producción.
El primer clip de esta película para la TV muestra al tío Jesse y al tío Joey lidiando con las pequeñas gemelas Olsen en el set de la serie -quienes interpretaron al personaje de Michelle- mientras el director les pide a todos los integrantes del elenco que se comporten.
Esta no es la primera vez que Lifetime produce películas no autorizadas sobre clásicas series de televisión. Saved By the Bell y Beverly Hills: 90210 también han sido blanco de este concepto.
Netflix se encuentra en plena producción de Fuller House, un spin-off de la serie original centrada en el personaje de D.J. Tanner, personaje interpretado por Candace Cameron Bure.
The Unauthorized Full House Story se estrena a través de la señal de Lifetime el 22 de agosto.