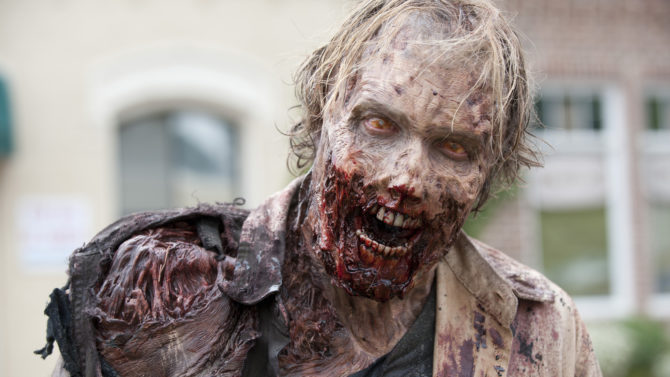 ¿Que pasaría si te vieras atrapado en un avión lleno de zombies? Al parecer AMC sabe la respuesta a esta pregunta. Es por eso que el canal quiere llenar de muertos vivientes una aeronave comercial para un episodio especial de The Walking Dead de acuerdo a información suministrada por Entertainment Weekly.
Este capítulo no será parte de la trama principal pues estará situado en la línea de tiempo de Fear the Walking Dead. En este especial de media hora un grupo de pasajeros enfrentará un ataque de walkers en pleno vuelo.
De acuerdo a EW uno de los personajes principales de este especial sobrevivirá a los mordiscos de estos peligrosos monstruos y se convertirá en parte del elenco de Fear the Walking Dead en su segunda temporada.
El spin-off de esta famosa serie de terror se estrenó el 23 de agosto y rompió todos los records de audiencia con 13.3 millones de espectadores. El show se convirtió en el estreno más visto en un canal de televisión por cable en la historia.
La nueva temporada de The Walking Dead se estrena el 11 de Octubre .