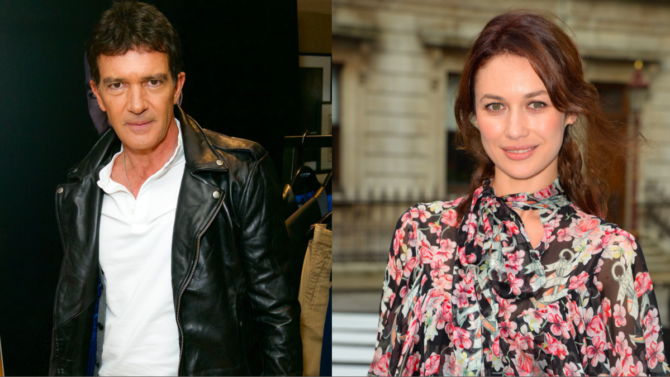 El español Antonio Banderas y la ucraniana Olga Kurylenko protagonizarán la comedia de acción Salty que retrata la vida de una envejecida estrella de rock casada con una supermodelo, quien es secuestrada por piratas.
El delirio femenino de Quantum of Solance, Kurylenko, dará vida a Sheila Enry, la mimada esposa de Turk Enry, un viejo y reformado rockero adicto al sexo, interpretado por Banderas.
"Estoy encantado de que Olga se una a Antonio y al resto del elenco. Su talento, tanto en la acción y la comedia la hacen la perfecta Sheila. Estoy entusiasmado con la posibilidad de rodar en Chile. He estado muy impresionado por lo que he encontrado aquí en términos de talento y de lugares maravillosos. Sé que van a hacer una gran película", dijo el director del largometraje, Simon West.
Por su parte, Banderas se había mostrado encantado con la película que incluye tres de sus grandes pasiones: el cine, la música y el humor.
Salty, descrita como un híbrido entre The Hangover y This Is Spinal Tap, será una adaptación del libro de Mark Haskell Smith, quien también estará a cargo de su adaptación al cine. La misma cuenta la historia de un bajista que acaba de dejar su banda y que se refugia en un resort de lujo en Chile junto a su esposa a quien una banda de piratas la secuestra para obtener un rescate con el que financiar la compra de una nueva embarcación.