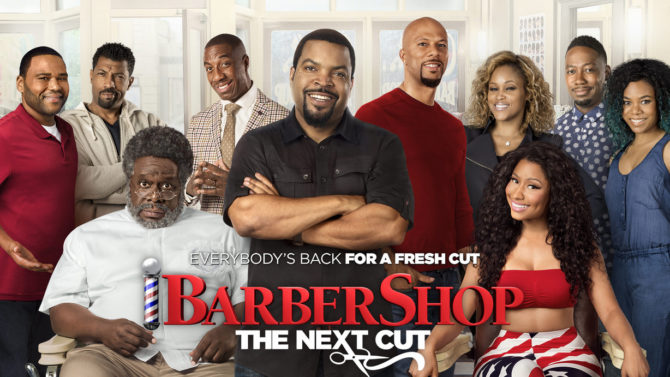 Barbershop: The Next Cut es la tercera parte de Barbershop, la conocida franquicia de comedia que comenzó en 2002 protagonizada por Ice Cube y Cedric The Entertainer.
Esta nueva aventura está dirigida por Malcolm D. Lee y sigue la historia, que dio inicio en las entregas anteriores, sobre una barbería ubicada en Chicago donde trabajan un grupo de afroamericanos súper carismáticos. Lo que cambia en esta oportunidad es que el establecimiento está atravesando cambios algo drásticos. El más notable, es que lo que alguna vez fue un santuario masculino, se ha convertido lentamente en un lugar mixto, donde las mujeres también tienen voz y voto.
Para elevar más la espectativa que existe alrededor de este proyecto, Warner Bros. ha lanzado un nuevo featurette. En él podemos ver a Cube hablar sobre la razón que se esconde detrás de la decisión de revivir esta serie de películas 12 años después del estreno de Barbershop 2: Back in Business. El también rapero explica que el guión básicamente se centra en la violencia real que se está viviendo en las calles, elemento que la cinta usa como eje principal para desarrollar su argumento.
Precisamente para Nicki Minaj, una de las nuevas caras femeninas del elenco, Barbershop: The Next Cut es algo que nunca ha visto antes en cines.
Además de abordar temas serios como la violencia generada por pandillas, Common, otro de sus actores, afirma que es una película que te hará reir pero que también te tocará el corazón.
Barbershop: The Next Cut se estrena en cines estadounidenses el 15 de abril de 2016.