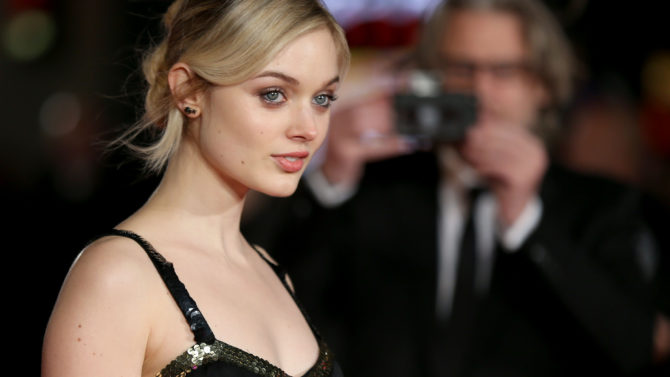 La esperada cinta Fifty Shades Darker ya cuenta con un nuevo nombre en su lista de estrellas. El sitio web Deadline confirmó que Bella Heathcote se unirá al elenco para interpretar nada más y nada menos que a la ex de Christian Grey, el deseado galán de la franquicia.
Dakota Johnson y Jamie Dornan regresan en esta secuela interpretando los papeles protagónicos de Anastasia Steele y Grey, respectivamente. James Foley estará encargado de la dirección del proyecto, y una vez terminadas las grabaciones de esta secuela, el elenco continuará con la filmación de la última cinta de esta trilogía, Fifty Shades Freed.
Recientemente fue confirmado que Kim Basinger se uniría a esta nueva entrega, interpretando el rol de Elena Lincoln, la socia y antigua amante del protagonista de esta exitosa franquicia creada por E.L. James.
Heathcote actuó en Dark Shadows, dirigida por Tim Burton en 2012. También podrás ver a la actriz australiana en la nueva cinta Pride And Prejudice And Zombies y en The Neon Demon junto a Elle Fanning y Keanu Reeves.