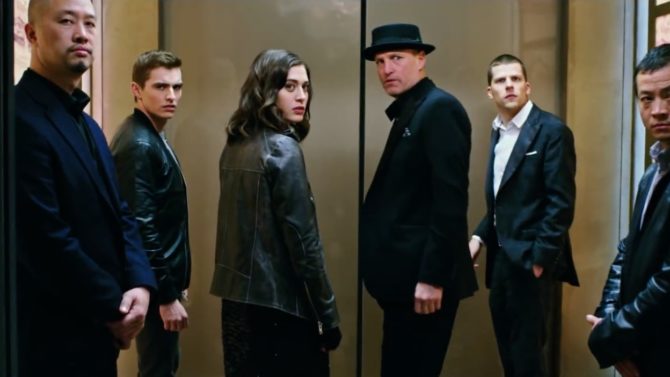 Los asistentes a la presentación de Lionsgate en la convención del CinemaCon se llevaron un susto cuando, en medio de la proyección de la cinta Now You See Me 2, fueron evacuados por el personal de seguridad de The Colosseum en el Caesars Palace, lugar donde se estaba llevando a cabo este screening.
Según informa Variety, todo se trató de una intempestiva interrupción debido a fallas técnicas. Posteriormente, algunos representantes del departamento de policía de la ciudad indicaron que la evacuación se debió a una llamada que reportó un "paquete sospechoso" en el auditorio principal de este evento, que se llevó a cabo en Las Vegas, Nevada.
"Por precaución, la posible amenaza tuvo que ser tomada seriamente", indicó a través de un comunicado John Fithian, director de la National Association of Theater Owners. "Cuando determinamos que no había peligro, ya era demasiado tarde para reiniciar la película", agregó.
Antes del abrupto final del panel de la famosa compañía productora, Keanu Reeves, protagonista de John Wick: Chapter Two y Gina Rodríguez, quien actúa en la película Deepwater Horizon, estuvieron en tarima hablando de sus respectivos proyectos.
El estreno de Now You See Me 2 está programado para el próximo 10 de junio.