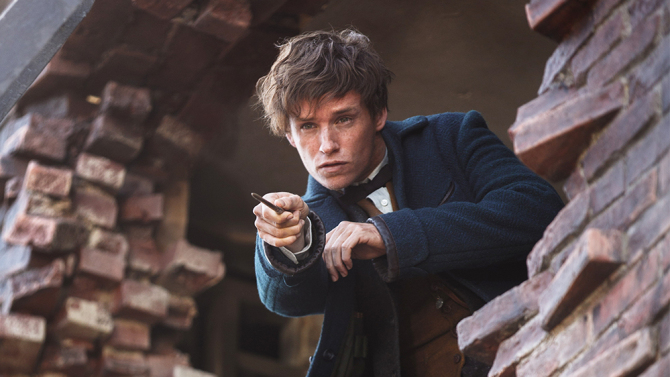 J.K Rowling anunció en un evento de Warner Bros en Londres que habrá cinco entregas de Fantastic Beasts, aunque se había planeado que sería una trilogía, después que definieron más la trama llegaron a cinco episodios.
El estudio anunció en agosto que la segunda película ya se encontraba en producción, el director segurirá siendo David Yates, quien estuvo a cargo de todos los capítulos de Harry Potter.
Esta es la primera vez que Rowling escribe un guion. En el evento que fue televisado a nivel internacional y después de la revelación de la escritora, los asistentes pudieron ver los primeros 10 minutos de la película of Fantastic Beasts and Where to Find Them.
Eddie Redmayne interpreta a Newt Scamander, y ante la pregunta de un fan, dijo que su personaje tiene una pasión increíble, y que tras la franquicia de Harry Potter tienen unos estándares muy altos a los que desean llegar.
"La respuesta honesta es que siento una enorme presión", comentó. "Pusimos unas expectativas muy altas sobre nosotros mismos. No queríamos meter la pata ".
Redmayne también alabó las complejidades del diseño de producción en el que se incluyen elementos tales como periódicos hechos tal cual a la fecha (1926), y agregó, "el detalle era intoxicante".
Yates reveló además que Albus Dumbledore y Gellert Grendelwald tendrán apariciones en la cinta, que se estrena el 18 de noviembre.