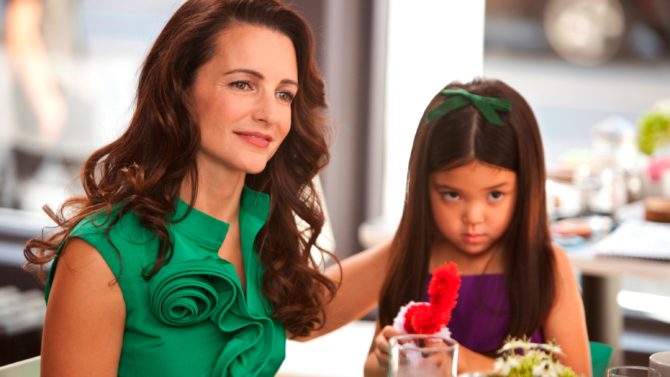 La actriz Kristin Davis cree que la historia de las protagonistas de Sex and the City aún no ha terminado de contarse, por lo que le encantaría una tercera película basada en la popular serie de HBO.
Así lo señaló durante una entrevista en el programa Live with Kelly, al que acudió para promocionar su nueva película para televisión A Heavenly Christmas. Al ser cuestionada sobre la posibilidad de que se realice una tercera película de Sex and the City, la recordada Charlotte York señaló que a quien deben preguntarle es al creador de la serie y los filmes, Michael Patrick King.
VER TAMBIÉN Las 10 mejores frases de Carrie Bradshaw en 'Sex and the City'
A pesar de ello, Davis señaló que le gustaría poder retomar su famoso personaje en un nuevo filme y señaló varias razones por las que cree que una nueva película es necesaria.
"Número uno, tenemos el increíble apoyo de los fanáticos que no se esperaba después de todo este tiempo, así que creo que eso debería honorarse; número dos, siento que no hemos terminado, que hay más; y simplemente quiero reunirme con todo el mundo porque me encanta compartir con ellos", aseguró.
VER TAMBIÉN Kim Cattrall dice que extraña su papel en 'Sex and the City'
Según explicó, lo que más le gusta del show y las cintas que protagonizó junto a Sarah Jessica Parker, Cynthia Nixon y Kim Cattrall, es que se centran en la relación de amistad de las 4 mujeres, lo cual considera un gran legado.
¿Será que veremos una tercera película de Sex and the City? Solo el tiempo lo dirá