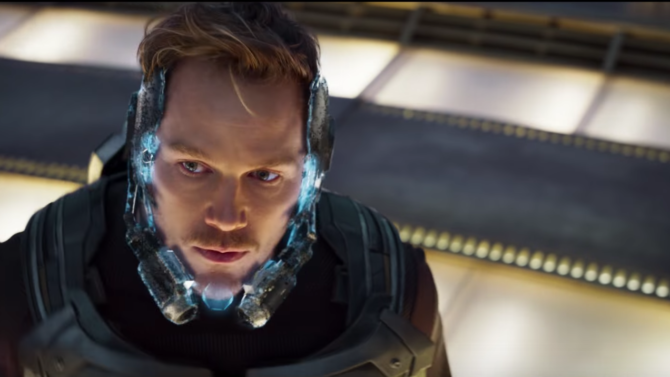 Este miércoles 19 de octubre, Marvel Entertainment lanzó el primer teaser tráiler de la película Guardians of the Galaxy Vol. 2, que se estrenará el 5 de mayo de 2017.
Una hora antes del lanzamiento del teaser, el director y guionista James Gunn reveló el primer póster del filme de ciencia ficción a través de su cuenta de Twitter, donde la imagen en blanco y negro muestra a Nebula (Karen Gillan), Yondu (Michael Rooker), Gamora (Zoe Saldana), Peter Quill (Chris Pratt) y Drax (Dave Bautista).
Guardians of the Galaxy Vol. 2, llegará a las salas de cine después tres años de estrenarse la primera entrega, Guardians of the Galaxy, y revelará el misterio de los verdaderos padres del personaje interpretado por Pratt mientras el equipo de héroes continúa con sus aventuras.
VER TAMBIÉN Chris Pratt dice que 'Guardians of the Galaxy 2' podría ser el mayor espectáculo de la historia
La secuela contará una vez más con las voces de Bradley Cooper y Vin Diesel como Rocket y Groot, respectivamente.