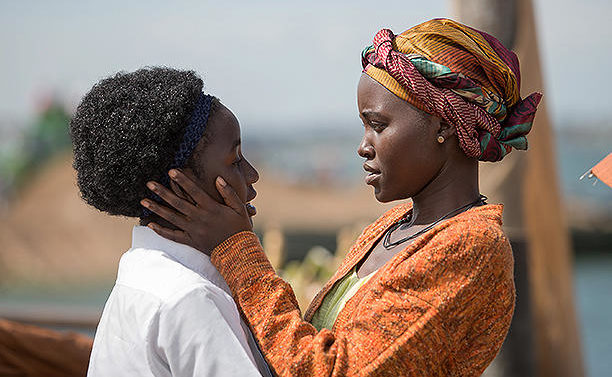 Entertainment Weekly reveló la primera foto de Lupita Nyong'o en la nueva película de Disney The Queen of Katwe. En esta cinta, la actriz interpreta a Harriet Mutesi, madre de Phiona Mutsei (Madina Nalwanga), una niña prodigio del juego de ajedrez.
La película dirigida por Mira Nair está basada en el libro biográfico de una niña de bajos recursos proveniente de Kampala, Uganda, que sueña con convertirse en campeona mundial del ajedrez. David Oyelowo interpreta a un misionero que se dedica a enseñarle este complicado juego de mesa a los niños pobres.
La ganadora al Oscar le dijo a EW que fue increíble poder regresar a casa gracias a esta producción: "Esta es una historia de tener un compromiso con tus sueños a pesar de las condiciones en las que vives. Vivir en los barrios de Katwe es muy difícil, pero ves a la gente vivir allí con dignidad y sobrevivir día a día. Así que ir para ese lugar y tener ese ambiente para trabajar nos hizo sentir vivos", sentenció la actriz.
The Queen of Katwe estrena en cines en otoño de este año.