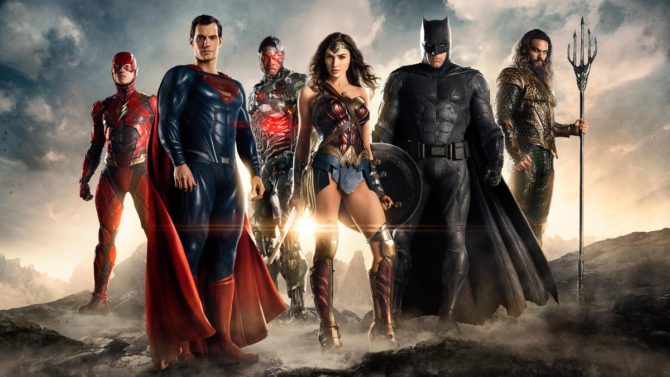 Comic-Con reúne a lo mejor -y más esperado- del mundo de los cómics, fantasía y ciencia ficción. Es por eso que no existía un mejor lugar para estrenar un nuevo tráiler oficial de la esperada cinta  Justice League, dirigida por Zack Snyder.
En Justice League, Batman (Ben Affleck), Wonder Woman (Gal Gadot), The Flash (Ezra Miller), Aquaman (Jason Momoa) y Cyborg (Ray Fisher) unen sus poderes para proteger a la Tierra de una nueva y terrible amenaza. Henry Cavill también aparecerá en esta película como Superman, a pesar del desenlace que lo vimos sufrir en Batman v Superman: Dawn of Justice.
Haz clic para que no te pierdas este tráiler en todo su esplendor, con el grupo más poderoso de meta-humanos:
Amy Adams, Amber Heard, Jeremy Irons, J. K. Simmons y Willem Dafoe también forman parte del elenco de esta esperada cinta, cuyo guión fue escrito por Chris Terrio.
Justice League: Part One llegará a los cines el 17 de noviembre de 2017. ¿Qué te pareció este tráiler?