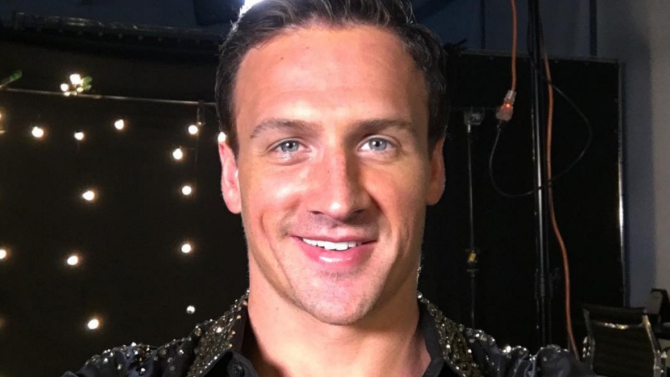 El nadador olímpico Ryan Lochte incursionará en la actuación al participar en la película A Little Something for Your Birthday protagonizada por Sharon Stone, de acuerdo con The Hollywood Reporter.
Lochte, que tuvo que abandonar las últimas Olimpiadas de Río de Janeiro por haber mentido que había sido asaltado, tiene un 2016 muy movido. Luego del escándalo deportivo, el atleta aceptó mostrar sus dotes para el baile en Dancing With The Stars (ABC) y se acaba de comprometer con su novia, la modelo de Playboy Kayla Rae Reid.
VER TAMBIÉN Ryan Lochte se compromete con Kayla Rae Reid [FOTOS]
Aunque aún no ha sido revelado el papel que hará Lochte en su debut en Hollywood, se sabe que además de Stone, compartirá créditos con Tony Goldwyn, Famke Janssen y Ellen Burstyn.
La comedia, actualmente en etapa de producción, cuenta la historia de una aspirante a diseñadora de moda (Stone) que lucha por encontrar el éxito y el amor a la vez que quiere escapar de su dominante madre (Burstyn). Y en medio de todo eso aparece un apuesto abogado (Goldwyn) que conquistará su corazón.
A Little Something for Your Birthday es dirigida y escrita por Susan Walter y se estrenará en el 2017.