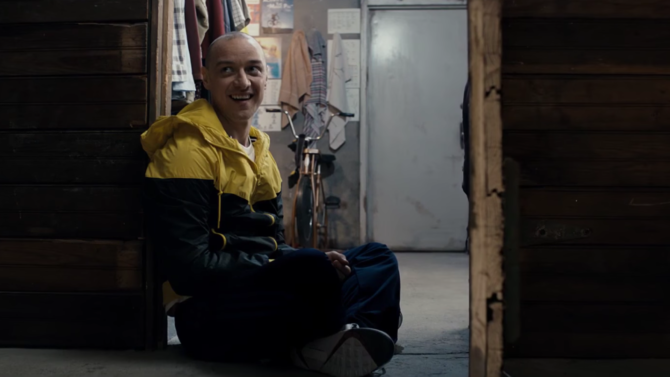 El director de cine y guionista nominado al premio Oscar, M. Night Shyamalan (Unbreakable y The Sixth Sense), regresa con su nueva propuesta: Split. Y en un tráiler que se estrenó este miércoles podemos adelantar que esta película nos mantendrá al borde del asiento.
La película cuenta la historia de Kevin, personaje interpretado por James McAvoy. Kevin es un hombre con trastorno de disociación de la personalidad, una condición que hace que tenga 23 personalidades diferentes.
Su psiquiatra, la Dr. Fletcher (Betty Buckley), intenta ayudarlo, pero la cosa se complica cuando una de sus personalidades está a punto de dominar a todas las demás.
Ah, y además de todo eso, su condición lo lleva a secuestrar a tres adolescentes.
La cinta está pautada a llevar a los cines de Estados Unidos el 27 de enero de 2017, y cuenta también con la participación de Anna Taylor Joy, Jessica Sula, Brad William Henke, Sterling K. Brown y Sebastian Arcelus.
Con este filme vemos a James McAvoy en otra faceta ya que, aunque tiene un largo repertorio de películas, en los últimos años nos hemos acostumbrado a verlo como la versión jove del profesor Charles Xavier en X-Men: First Class (2011), X-Men: Days of Future Past (2014) y X-Men: Apocalypse (2016).